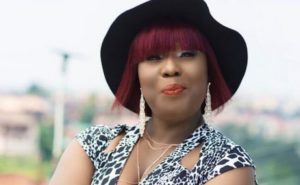 Lepacious Bose is one of the talented comedienne who has been able to impact positively in the life of people.
She's beautiful, talented, creative and funny but there's certainly more about her. Why don't you read on to get to know her age, what made her shed weight, weight loss secret and also get to see her before and after weight loss pictures.
Lepacious Bose whose real name is Bimbo Ogunboye, is a popular Nigerian Comedienne, actress and entertainer born on April 17, 1976.
Bose is a graduate of Theater Art from the University of Ibadan and started her career while in the University she she joined Afromedia organisation.
Her nickname Lepacious Bose simply means slim or slender Bose as the case may be.
She's also an actress known for "Being miss Elliot" and also got nomination for comedian of the year (female) at the City People Entertainment Award.
Bimbo is also married with two lovely children.
Bose revealed that she was inspired to get slim after a bitter encounter with her nephew who told her she sounds like one who is going to die the next minute in her sleep.
So, she took a decision from that day henceforth and work towards it.
Bose revealed that the secret to anybody loosing weight is to make a decision, focus, be determined, ignore negative words, patience and never give up.
Bose also added that her weight loss secret is "MISS" which means, Movement, intake, stress and sleep and that means to achieve such a figure like Bose you need to move about, watch what you eta, avoid stress and sleep well.
READ ALSO: Allwell Ademola Biography: Age, Movies
That's exactly how Lepacious Bose was able to achieve a slim figure from size 32 to 14.
Check out her before and after pictures of weight loss below.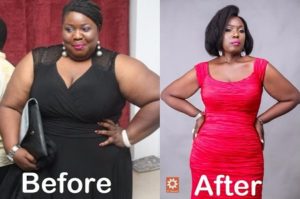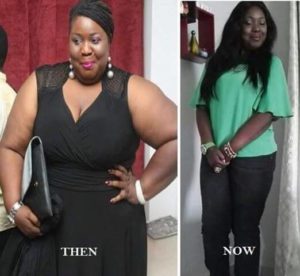 You can reach out to her on Instagram @lepaciousbose