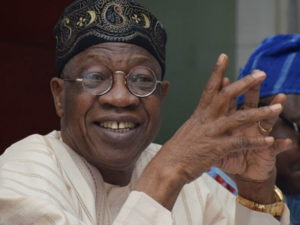 Lai Mohammed is a popular Nigerian politician and businessman born on December 6, 1952.
Lai Mohammed is well known for being the Nigeria's Minister of Information and Culture having assumed office in November 2015.
He is a lawyer and former National Publicity Secretary of the All Progressives Congress (APC).
Lai has been known for making several controversial statements where he said he best Jollof rice is made in Senegal at the CNN Richard Quest Means business show.
Lets get to know more about his background, hometown, personal life, political career, wife and children.
Early Life & Background
Lai Mohammed who hails from Irepodun local government area in Kwara state, was born into the family of Alhaji Mohammed Adekeye.
He attended Native Authority School, Igbaja, Baboko Ilorin and Government College, Keffi. He also attended Government Secondary School, Okene.
Lai obtained a bachelor's degree in French at Obafemi Awolowo University and a Law degree from University of Lagos before proceeding to the Nigerian Law School. As a practicing Lawyer, Alhaji Lai Mohammed co-founded the legal firm of Edu & Mohammed as a Senior Partner in 1989.
He also served in Abeokuta, Ogun state where he worked as a Graduate Assistant at the University of Ilorin.
Career & Politics
Alhaji Lai Mohammed served as the Chairman of Optimedia Limited, a subsidiary of Afromedia Plc. He is also a fellow of the Nigerian Institute of Public Relations (NIPR) and the Nigerian Bar Association (NBA).
He worked as Public Relations Officer (PRO) with the Nigerian Airport Authority, now Federal Airport Authority of Nigeria (FAAN) for almost 10 years.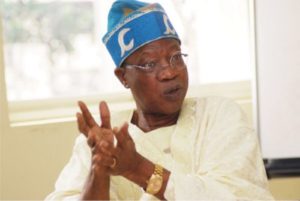 He was a foundation member of the National Democratic Coalition. He was also Coordinator, Bola Tinubu Campaign Org. in 1998 and Chief of Staff to Lagos State Governor 1999-2002.
Lai Mohammed was the Gubernatorial Candidate of the Alliance for Democracy Kwara state in the 2003 General Elections.
He was also National Publicity Secretary of the defunct Action Congress.
Lai Mohammed was sworn in as Nigeria's Minister of Information and Culture on November 11, 2015 succeeding Sen. Patricia Akwashiki.
He is also the author of the book "Witness to History".
Personal Life
Alhaji Lai Mohammed got married to his wife, Alhaja Kudirat Adeoti Mohammed in 1979 after about three years of courtship. Their marriage is blessed with four children and several grandchildren.
READ ALSO: Bukola Saraki Biography, Education, Profile & Net Worth
Net Worth
Lai Mohammed is one of the most influential Nigerian politician with an estimated net worth of $6 million dollars.