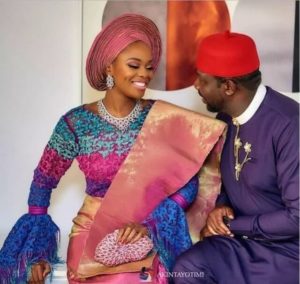 Some of Nigerian female celebrities are known with extravagant lifestyles without even knowing their source of income. Some work extra hard but most are with the support of their wealthy husbands.
Here are the five Nigerian female celebrities you didn't probably known have wealthy husbands.
1. Dakore Egbuson Akande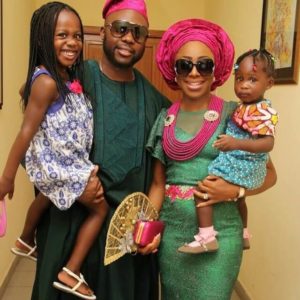 Dakore Akande is a popular nollywood actress who needs no introduction in the entertainment industry.
Apart from her beauty, she has been able to carve a niche for hersle in the industry with her intriguing roles in many blockbuster movies.
Dakore Egusin Akande got married to Olumide Akande in 2011. in case you don't know who her husband is, Olumide Akande is the first son of Nigeria's former richest man, Cheif Harry Akande. They have remained one of the richest families in the country with investments in different sectors of the economy.
2. Caroline Danjuma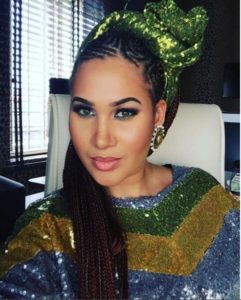 Caroline is also another popular nollywood actress who has been a delight to watch on screen. All of a sudden she got married and went missing in action.
In 2007, the beautiful actress got married to a business magnate, Musa Danjuma and they have three children.
Musa Danjuma is the younger brother of Gen. Theophilus Danjuma who has vast interest in a number of businesses such as shipping and paint industries.
However, Caroline marriage to Musa Danjuma didn't last long as they parted ways due to irreconcilable differences.
3. Omotola Jalade-Ekeinde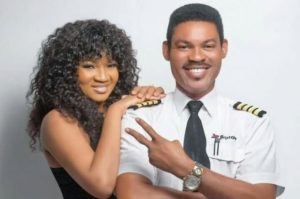 Omotola Jalade-Ekeinde is a veteran in the industry, she's probably the oldest on this list. Omotola has been a role model to many youths and even her colleagues in the industry.
She serves both beauty and active role goals in the entertainment industry.
Omotola got married to Captain Mathew Ekeinde at a very young age as their wedding took place on board of a flight from Lagos to Benin in 2001.
Her husband is a successful pilot, spanning over two decades which has seen him fly commercially for different airlines across the country.
4. Zainab Balogun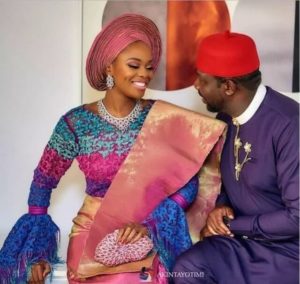 Another amazing personality to know about is Zainab Balogun who has seen herself go round the entertainment industry from being a model to a video vixen and television personality.
Zainab Balogun got married to a businessman and entrepreneur, Dikko Nwachukwu. Dikko has major interest in avaition sector and also a license to run his own airline. He was previously married but lost his wife and that didn't stop him from finding love again.
5. Mary Remmy Njoku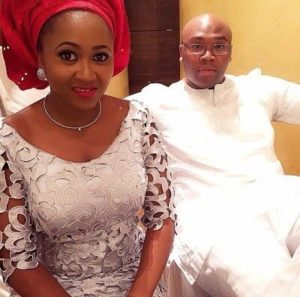 Mary Njoku is also one of the veterans in the industry who has shown her passion in her works even though she's not perceived as an A-list actress.
She's married to the owner of popular movie app, Iroko TV and the series of TV Stations, Jason Njoku.