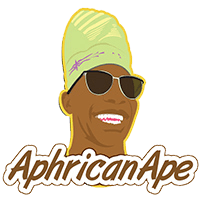 AphricanApe whose real name is Dami Olatunde is a fast rising Nigerian comedian and internet sensation known for his comedy skits online.
AphricanApe is well known for his hilarious skits and energy performance both on stage and off stage.
His comedy is highly hilarious and rib cracking, no wonder he's been able to command a large number of followers across the various social media platforms.
He has several skits that have gone viral but some of the notable ones's are "would you slap me for $10m", "African mother's reaction to Beyonce's pregnancy".
Dami got his funny genes from his parents as he revealed his father was an MC.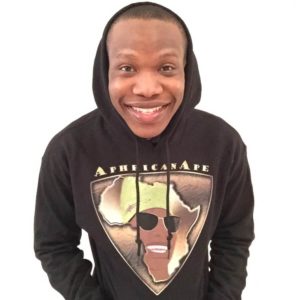 AphricanApe currently resides in the United States and recently featured on worldwide BBC Trending.
He started making comedy videos in 2013 and his fans had continue to grow.
He is not only popular online but his comedy has been able to help him socialize among everyone and to meet top personalities across the globe.
AphricanApe is not only a comedian, he also helped other talented people to get discovered while giving upcoming talents a chance on his page by posting their content and introducing them to the world.