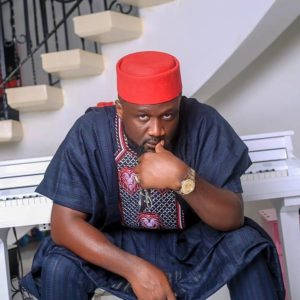 Jude Okoye is a popular Nigerian music executive, music video director born on April 24, 1977.
Jude was born in Jos but originally hails from Anambra State.
He is the elder brother of Peter Okoye and Paul Okoye of the defunct music group "Psquare".
He has other siblings namely; Mary Okoye, Lilian Okoye, Tony Okoye, Henry Okoye and Ifeanyi Okoye.
The music guru is also well known as the CEO of Northside Music ltd.
Career
Jude Okoye started his career in 1994 where he had developed interest in movie production.
He delved into music and after a stint with a group, he went solo.
He released his first rap album in 1995 in Jos.
He later moved to Lagos where things began to happen for good.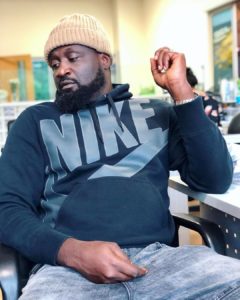 He realized his brothers, Peter and Paul were already taken after his foot steps and that was how he started to support the music group "Psquare".
He is the brain behind making 'Psquare' a top brand before their fall out.
He also worked with the likes of May D and Cynthia Morgan (now known as Madrina).
READ ALSO: Rudeboy 'Paul Okoye' Biography: Age, Net Worth & Pictures
Controversies
There have been rumors that Jude caused the separation between his brother, Peter and Paul Okoye but you all know everyone has his own side of the story to tell.
Reggae and dance-hall sensation, Cynthia Morgan had also accused Jude Okoye of stopping her to use her stage name among other things which had left her in depression. However, Jude also gave his own side of the story in an interview by Tunde Ednut. He had denied every of the singer's accusation.
Personal Life
Jude got married to Ifeoma Umeokeke on July 17, 2014 in Anambra State. The couple are blessed with two lovely children.
His beautiful wife, Ify Okoye who is a former beauty queen, was the Miss Tourism 2012. She also studied Industrial Chemistry at the University of Port Harcourt. She is a YouTuber and content creator.
Net Worth
Jude Okoye net worth has not been estimated.
Social Media Profile
Instagram: @judeengees
Twitter: @judeengees