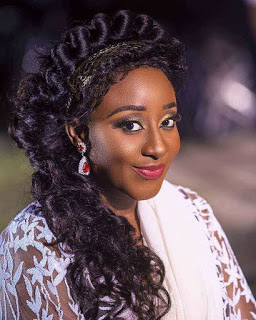 Ini edo biography, real age, movies, awards, endorsements, marriage, family and all latest news.

INI EDO BIOGRAPHY (Key)
Full name: Iniobong Edo Ekim
Date Of Birth: April 23, 1982
Nationality: Nigeria
State of Origin: Akwa Ibom
Occupation: Actress
Born Iniobong Edo Ekim, popularly known as Ini Edo, is a Nigerian actress and movie producer who started her acting career back in 2000 with more than 100 movies to her credit.
Ini Edo is of Ibibio tribe from Akwa Ibom state part of Nigeria. She was raised properly by teacher mother and her father, elder of the church.
The actress who revealed she's second of the four children of her parents, three girls and a boy, also had her secondary school education at Cornelius Connely College in Calabar and a diploma in theatre arts from the University of Uyo.
The beautiful actress got her her bachelor's degree in English from the University Of Calabar and wrapped everything up with a scholarship to study law at National Open University.
ACTING CAREER
Ini Edo's movie journey started way back in 2000 when she was in the University but got fully into acting in 2003 with her first movie titled "Thick Madam".
However, she came to the spotlight in 2014 with the movie titled "World Apart".
The movie created a breakthrough for the actress who had revealed she never wanted to go into acting as she would have preferred to be in the law industry or even a televison presenter.
Up till date, she has featured in more than 100 movies which are still breaking bounds and making rounds.
MARRIAGE LIFE
Ini Edo profile is not complete if her marital life is not mentioned.
The actress married an American based Nigerian bussiness man, Phillip Ehiagwina in 2008.
There were several controversies on her marriage with Phillip of which had claims that she had stole her husband from his former wife, Ruth Okoro. Of course this led to the Ini edo's break up wih the bussinessman in 2014.
Also, reports had it in 2017 that Ini Edo was dating the CEO of Stanel Oil, Stanley Ogochukwu of which had expected the actress to confirm the reports but she didn't. Therefore, the claims are not still valid.
ENDORSEMENTS AND APPOINTMENTS
The Akwa Ibom state born actress, Ini Edo is without doubt one of the best in the Nollyood with quite a lot of endorsements which includes:
Glo brand ambassador.
Brand ambassador for Noble Hair.
Brand Ambassador for Chivita.
Brand Ambassador for Inec.
Brand Ambassador for Eko Restoration Foundation.
Apart from being announced as the judge for the Miss Black Africa UK Pageant in 2013, Ini Edo was also appointed by the United Nations as the United Nations Habitat Youth Envoy in 2011.
Ini Edo was given appointment in 2016 as the special assisitant to the Akwa Ibom state governor on Culture and Tourism by Udom Gabriel Emmanuel.
AWARDS AND NOMINATIONS
The actress with huge success in the movie industry, has been applauded with several nominations and awards which includes:
She won the best actress leading role in 2009 Best of Nollywood Awards.
Best Actress Indegenous for Zulu African film Academy Awards.
In 2012 Golden Icon Academy Movie Awards, She was nomianted for both best actress in leading role and female viewers choice and won the Honorarium appreciation award.
She won the female viewers choice in 2013 Golden Icon Academy Movie Awards and also won best supporting actress for Nafca in same year.
She was also nomianted in both 2014 and 2015 Golden Icon Academy Awards for best actress viewers choice.
She won the best actress, Africa collaboration in 2015 Ghana Movie Awards.
She was also nominated as the best Actress Tv Series in Nigerian entertainment awards 2016.
INI EDO MOVIES
Nollywood actress, Ini Edo has featured in more than 100 movies including city and village movies since the beginning of her acting career. Some of her movies list include:
Her very first movie "Thick Madam".
World Apart featuring Liz Benson and Keneth Okonkwo.
Eye Of The Gods with Stephanie Linus, Olu Jacobs.
Beautiful faces.
Ultimate Crime with Rita Dominic.
Desperate Billionaire with Kanaya O. Kanayo, Rita Dominic.
Girls Cot with Genevieve Nnaji, Uche Jombo.
Married to the Enemey with Mercy Johnson, Desmond Elliot.
Ghetto Queen with Funke Akindele.
Fatal Seduction.
Sacrifice for Love.
Love to Remember.
Sleek Ladies.
Blind Kingdom.
Power of Beauty.
Crying Angel.
Emotional Blackmail.
Living in tears.
Royal Package.
The One I Trust.
Check out recent pictures of Ini Edo: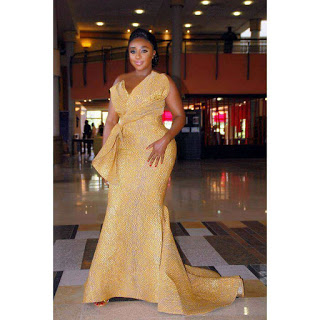 You can contact Ini Edo on Instagram @Iniedo, on facebook @facebook.com/iniedobong.
mbtTOC();