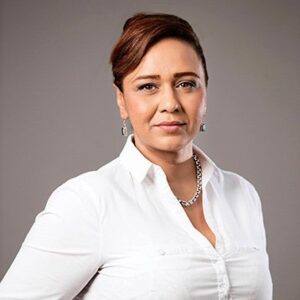 Vanessa Lena Rappetii popularly known as Iman Rappetti is an Award winning journalist, global speaker, serial entrepreneur and author born on April 4, 1985. She is well known for being the co-host of "Power Breakfast" on PowerFM alongside Faith Mangope.
She has been able to anchor large corporate and public events.
She has interviewed numerous notable personnel in the country including their ex-presidents, Thabo Mbeki and Jacob Zuma.
She already boast of 15 years experience in online, print, radio and broadcast journalism.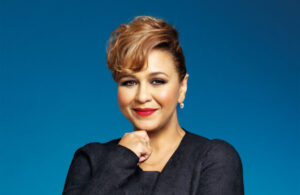 Iman Rappetti Profile
Real Name: Vanessa Lena Rappetti
Date of Birth: April 4, 1985
Place of Birth: Durban, South Africa
Occupation: Journalist, Writer, Entrepreneur
Education: ML Sultan Technikon
Book: Becoming Iman: an adventure Through Rebellion, Religion and Reason
Net Worth: Not Estimated
Early Life & Background
Rappetti was born on April 4, 1985 in Durban, KwaZulu-Natal part of South Africa.
She is of mixed race and her father of Indian descent.
She is the youngest in a family of five children.
She went to Lenarea High School in Phoenix and also graduated from ML Sultan Technikon.
READ ALSO: Nozipho Zulu Biography: Age & Pictures
Career
Rappetti started as a reporter in South Africa before she eventually moved to the Islamic Republic of Iran.
She had lived in Iran for two years where she worked on a current affairs television show for the state broadcaster.
She later returned to South Africa where she worked at the SABC for three years. She moved to Businessday and took over as an editor.
She had also worked in other places such as Talk Radio 702, eNews Channel, News Night and so on before she became a host on Powertalk at Power FM.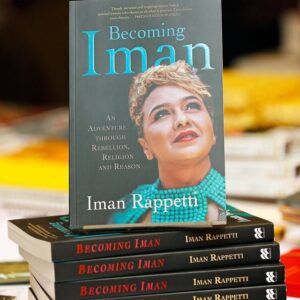 Iman is also an author where she writes on things about her self. She has a book titled "Becoming Iman: An Adventure through Rebellion, Religion and Reason.
Personal Life
Rappetti converted to a Muslim which can be traced to when she traveled to Iran alongside her husband.
Associated With
Iman Rappetti is also a South African media personality just like Nkateko 'Takkies' Maswaganye.