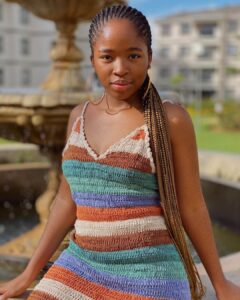 Thuthuka Mthembu is a talented South African actress born on October 28, 1998. She is well known for her role as Nonka on the SABC 1 series, Uzalo.
Thuthuka Mthembu Profile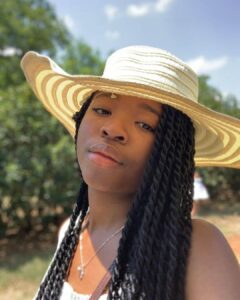 Early Life & Background
She was born and raised in Johannesburg by her single mother.
Here's what she has to say about her background:
When asked about my background, I always say that I am product of two very strong woman, pictured here is only one of them.
I won't go into discussing them both, we don't have the time, or enough tissue. 🤧
Being raised by a single mother has and continues to be a pivotal factor in my life story.
I will however admit that it wasn't until I became a little older, and a lot wiser that I began to appreciate my mom's single status.
My mother's story of parenthood is one filled with sacrifice.
It is riddled with delayed dreams and gratification.
It's filled w/ taking on too much than you can handle, but handling it anyway.. It's a 'how to' guide on sparring with the one you love most – that would be me.
And though she was, and still is able to kill me in one punch, she'd rather demonstrate how love triumphs over hate.
It's a story of fortitude.
Of resilience.
Of true belief and hope.
Some paragraphs start with, 'I'm right because I'm older, but I hurt you, and so I'm sorry.' Stepping up, when others stepped out.
And it's definitely filled with apologies on people's behalf.
But above all, between each and every single line there is love. I've read and understood it so clearly – in every single chapter of her story.
In its most pure and authentic form.
I not only thank my mother for her role as the protagonist,
but I thank my GREAT God for being the author of this story.
READ ALSO: Thando Thabethe Biography: Age, Movies, Parents, Net Worth & Pictures
Career
Thuthuka had passion for acting at a very tender age. She has graced on several commercials while growing up.
She has been able to develop her passion with inspiration from the likes of Oprah Winfrey, Ava DuVernay, Dawn Thandeka King and so on.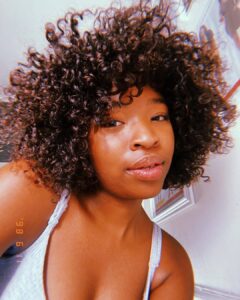 She started with a role on the award winning show "Uzalo" in 2018, a role which also brought her to limelight.
Ever since she came to limelight, she has given viewers a reason to be glued to their screen.
Associated With
Thuthuka Mthembu is a popular South African actress just like Buntu Petse