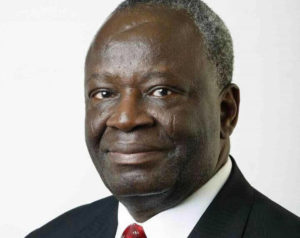 A man of many honors, Ibrahim Agboola Gambari, CFR popularly known as Ibrahim Gambari is a Nigerian academic and diplomat born on November 24, 1944.
He was born in Ilorin, Kwara State to a Fulani ruling class family. His nephew Ibrahim Sulu Gambari is the Emir of Ilorin.
He attended King's College, Lagos. He obtained a Bachelors degree in Economics with specialization in international Relations at the London School of Economics.
He also obtained his M.A and Ph. D degrees from Columbia University, New York, USA in Political Science/International Relations.
Gambari is currently serving as the Chief of Staff to the President of Nigeria, Muhammadu Buhari.
Career
Ibrahim Gambari is a diplomat with robust profile and several accolades to show forth.
Gambari began his teaching career in 1969 at City University of New York before he worked at University of Albany.
He also taught at Ahmadu Bello University in Zaria, Kaduna State and was a visiting professor at three different Universities in Washington D.C; Johns Hopkins School of Advanced International Studies, Georgetown University and Howard University.
He had served as the Minister for External Affairs under General Muhammadu Buhari's military regime between 1984 and 1985.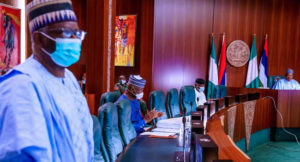 He holds the record for the longest serving Nigerian Ambassador to the United Nations, serving under five Heads of State and Presidents.
Gambari has held several positions in the United Nations; He was the President of UNICEF in 1999, he was the Under-Secretary-General of the United Nations for Political Affairs from 2005 to 2007 under Secretary-General's Kofi Annam and Ban Ki-Moon.
READ ALSO: Boss Mustapha Biography: Profile & Political Career
He was appointed as the Chief of Staff after the death of the former, Abba Kyari who died of complications from COVID-19.
Personal Life
Ibrahim Gambari is married to one wife and has three children and grand children.
Achievements
Ibrahim Gambari is the Founder and Chairman of the Savannah Centre
He is a member of the Johns Hopkins University's Society of Scholars
He was given the title of Commander of the Federal Republic (CFR) by the Nigerian government.
He was named the Chancellor of the Kwara State University by Governor of Kwara Abdulfatah Ahmad.