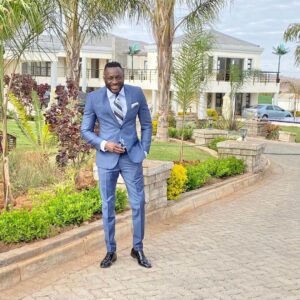 Genius Ginimbi Kadungure is a popular Zimbabwean entrepreneur and socialite born on October 10, 1984 in Domboshawa, a village in Zimbabwe and passed away on November 10, 2020 in an accident. He was well known as the CEO of Pioneer Gases.
Kadungure was born into family of four. He lost his mother to cancer and his brother, Andrew to an undisclosed illness
Genius Ginimbi Profile
Full Name: Genius Ginimbi Kadungure
Date of Birth: October 10, 1984
Place of Birth: Domboshawa, Zimbabwe
Nationality: Zimbabwean
Occupation: Entrepreneur
Instagram: @ginimbi
Twitter: @GeniusKadungure
Net Worth: Not Estimated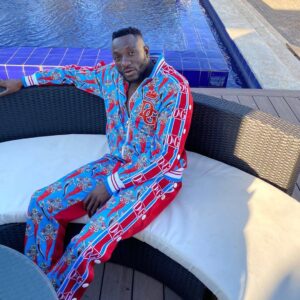 Career
Ginimbi started doing business at the age of 17 where he became a middle-man securing gas for domestic users. He secured his first contract through a friend who worked at Angolan Airways offices.
He is the founder and CEO of Pioneer Gases, a company that supllies gas to commercial and industrial sectors. He also bought Quick Gases in Botswana and Rivonia Gases.
He is the owner of Dreams Nightlife Club which was formerly known as Club Sankayi.
He runs a company, Piko Trading, which became under investigation for evading tax payments.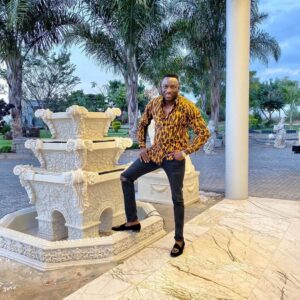 Personal Life
Genius was reportedly engaged to Zodwa Mkandla in 2014 and four years after, he revealed that they were no longer together.
However, in 2019, Ginimbi was said to be dating Nonhlanhla Thuthali well known as V-Candy which had made runds on social media but V-Candy had denied the allegations in an interview with local newspaper. She revealed she was not in any romantic affair with the business tycoon.
He is said to be in a relationship with the British born designer and entrepreneur, Danielle Allen. Below is a video that showcase the 5 beautiful women Ginimbi has dated:
Lifestyle
Ginimbi has been known for his lavish lifestyles. He once threw an all white expensive birthday party in Harare which was attended by the likes of Vimbai Zimuto, Killer T and so on.
In an attempt to spice things up on the gram, he held a twerking contest where he offered the winner, Juujitsu, an American dancer, a sum of R5000.
He also owns fleets of cars in his garage including a Mercedes Benz S Class, Rolls Royce and Lamborghini Aventador S Roadster. He once revealed that he enjoys driving new cars.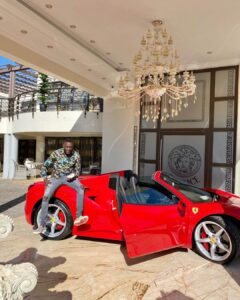 Controversies
Ginimbi has been alleged to be involved with several married women and has reportedly encountered lots of confrontations by the husbands of those women.
Net Worth
Genius Ginimbi net worth is not estimated but according to Forbes, he is believed to worth millions of dollars.
His Death
Ginimbi who passed away at the age of 36, was said to have died in a car accident alongside his other friends, Elisha, Karim and Moana while coming from Moana's birthday party.
He had posted on his Instagram page that he was going for a party before his death.
"Guys, it's time to go out, it's gonna be going down. We're going to Dreams (nightclub) in the next few minutes, it's gonna be going down. It's Moana's birthday, we're going to pop champagne, it's gonna be champagne showers tonight, see you there," he told his 600,000 plus followers.