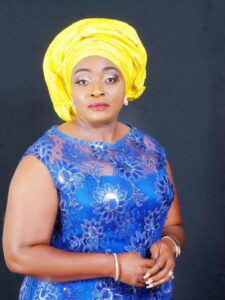 Gifty Akushika Lamptey simply known as Gifty Lamptey is a popular Ghanaian entrepreneur, social influencer and philanthropist born on June 22, 1965. She is the CEO of Sidalco Fertilizers.
She was one of the wives of late David Lamptey who passed away on December 5, 2012.
Mama Gifty as fondly called, is one of the most respected business woman who is breaking grounds in the business community in Ghana.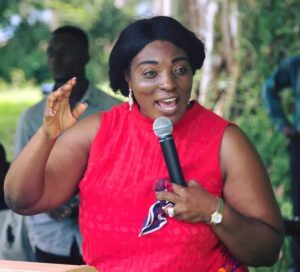 Gifty Lamptey Profile
Full Name: Gifty Akushika Lamptey
Date of Birth: June 22, 1965
Place of Birth: Ghana
Nationality: Ghanaian
Occupation: Entrepreneur
Net Worth: $140 million
Early Life & Background
Gifty Lamptey was born on June 22, 1965 in Ghana.
She attended Keta Secondary School and had studied Advanced Catering and Institutional Management at Ho Polytechnic.
She obtained a Bachelor's degree in Christian Psychology and a masters degree from Dayspring University, USA. She also obtained a honorary degree from Alfred Nobel University, Ukraine fro her commitment to women empowerment.
Career
Gifty started food processing business in 1990 and then expanded to exporting mushroom, papaya and pineapple.
She had worked at Ambassador Hotel while being in charge of catering services in 1985.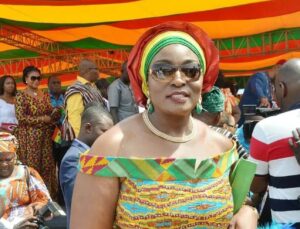 She got involved in a Civil & Building Construction Business and later moved to agro processing with her late husband, David Lamptey. Both then established the Sidalco company as now licensed as a Bulk Oil Trading Company.
Gifty and her late husband became interest in agro fertilizer during a tour of food processing exhibitions in the United Kingdom. They introduced it to the Ghanaian market after recording a positive result on their farm.
She has also been able to impact on lives through her non-governmental charity organization, the Ladies of the Cross International Ministries, a non denominational Christian group which empower women.
Personal Life
Gifty Lamptey was one of the wives of David Lamptey before he passed away on December 5, 2012.
She is blessed with three children. She is also an avid reader and lover of anything music.
Recognition
She received the Top Super Woman Award in Ghana or her impact in the society.
Net Worth
Gifty is a top class Ghanaian businesswoman, an entrepreneur with class.
She is the CEO of Sidalco Gropu of companies with nother subsidiaries such as; Dominion International Petroleum Ltd, Sidalco Construction and Roads Ltd, DEL Estates and Empire Concretes Ltd.
Gifty Lamptey is one of the richest woman in Ghana with an estimated net worth of $140 million.