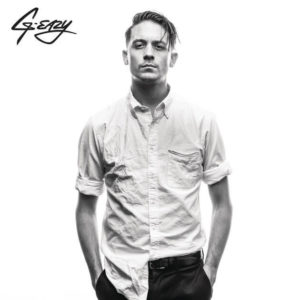 G-Eazy whose real name is Gerald Earl Gillum is a popular American rapper and record producer born on May 24, 1989.
G Eazy was born and raised in Oakland, California before moving to New Orleans to go to college and pursue his music career.
His father, Eduard Gillum, an associate professor of art at CSU Fresno and his mother, Suzanne got separated when Gillium was in his first grade. He also has a younger brother named James Wolcott Gillum who plays the trumpet.
Gerald attended Loyola University in New Orleans where he met his producer, Christopher Anderson. While he was there, he joined his first rap group "Bay Boyz" where he started churning out several singles which he put up on their MySpace page.
His talent was soon recognized and came to limelight as an opening act for popular rappers such as Lil Wayne and Snoop Dogg in 2010.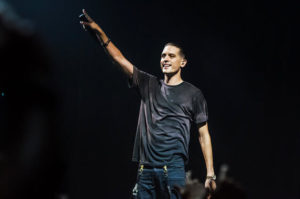 G-Eazy released his first major studio album "These Things Happen" on June 23, 2014 followed by the second studio album "When it's Dark Out" released on December 4, 2015. The second album gave rise to the smash hit single "Me, Myself & I" featuring Bebe Rexha, which got to the top 10 of the US Billboard Hot 100.
He released his thrid studio album "The Beautiful & Damned" on December 15, 2017. The album which comprises of 20 tracks, also features top artistes such as Cradi B, Halsey, Kehlani, ASAP Rocky, Charlie Puth, Anna of the North, Jay Ant. Also his 2017 hit single "Good Life" featuring Kehlani still enjoying massive airplay across the globe.
G Eazy is said to be in a relationship with the pop singer, Halsey after meeting at the New York Fashion Week. He has previously dated the likes of Lana Del Ray, Britney Spears and singer Devon Baldwin.
Gerald has won awards such as Favorite Hip-hop Artist at the People's Choice Awards in 2017 and was also nominated for Best Hip-hop Artist at the MTV Europe Music Awards in 2016.
G-Eazy is one of the most influential American rapper with an estimated net worth of $9 million dollars.
READ ALSO: Cardi B Biography – Age, Facts, Life History & Music Career
Here are the 9 other interesting things you probably don't know about him.
1. He is originally of Ukrainian descent.
2. His style is inspired by Johnny Cash.
3. He has height of 6 feet 4 inches.
4. He got his big break after releasing his mix-tape "The Endless Summer" in 2011 which got him a chance to go on tour with Drake and Lil Wayne.
5. He described his style of music as 60's culture blended with contemporary rap.
6. He was sold most of his belongings to fund his rap career.
7. Gerald loves to go on tour with his mom.
8. His first album "When Its Dark Out" outsold Rick Ross Black Market.
9. G-Eazy has over 7 million followers on Instagram.
Social Media Profile
Instagram – @g_eazy
Twitter – @G_Eazy
Facebook – @G-Eazy