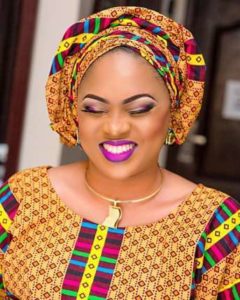 Regina Chinedu Chuwku popularly known as Regina Chuwku is a Nigerian actress and movie producer born on March 23, 1980.
Regina is originally from Enugu state but born and raised in Lagos state where attended Alimosho Grammar school for her secondary education and studied Business Administration at he Lagos state Polytechnic.
She's quite beautiful and talented having carved a niche for herself in most yoruba movies despite she's from an Igbo tribe.
Regina started her career as a make-up artist in 2003 before delving fully into acting with features in television soaps such as "Family Ties", Wale Adenuga's "Super Story" and "Face to Face".
Her first movie is Ogunsho followed by Idaro which she did excepetionally well.
Ever since Regina came to limelight, she has been a force to reckon with in the industry with intriguing roles and perfect delivery of her scripts. She has starred in numerous movies such as "Akun", "Awolu ati Awalu", "Ewatomi", "Idaro", "Ogunso" and many others.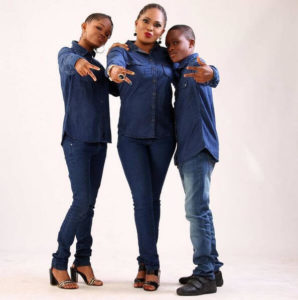 Regina was married before she lost her husband 4 years into the marriage. She's a single mother of two children; a son, Richard and a daughter, Chiamaka.
However she still continue to remember her late husband and here's what she wrote on her page:
It's been 13yrs+ since I was left to cater for them all alone, it's been 13yrs since death gave me a 'title' I never bargained for, 13yrs since I lost a friend, a brother, a companion, a husband and the father of my kids. 13yrs of struggling to find my place in a world that is full of obstacles and hardship……,
I could go on and on about how life have dealt with me, but after reflecting on the journey so far, I just want to thank God for the gift of life and for my kids. yes! I have done somethings I am not proud of, but, I am proud of how far I have come…..
God bless my mum #mamaChi# and grant her long life, my dad and siblings ? they have been a strong back bone for me? ? at times like this when depression is about to eat me up, I look back at how far I have come and I burst into tears then turn to God for forgiveness cos I am being ungrateful, there are so many things to be grateful for, so I just wanna say THANK YOU JESUS…………….continue to rest in peace dear hussy? Cc @nwaforracheal @richardnwafor #thekidsaredoinggreat##iamstronger##iwillkeeppushing##itswell#
Asides acting, she's also an ambassador for Unique slimming tea and the CEO of Triple R production.
READ ALSO: Fathia 'Williams' Balogun Biography – Age, Profile, Photos
Regina Chukwu has got so many nominations such as Most promising actress of the year and Best actress of the year at the City People Movie Award in 2015 and 2017 respectively.
See some of Regina Chukwu latest styles below:
Social Media Profile
Instagram – @reginachuwku