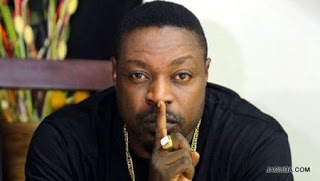 Eedris Turayo Abdulkareem Ajenifuja popularly known as Eedris Abdulkareem is a Nigerian hip hop artist, song writer and singer born to a polygamous family in Kano state.

Early Life & Background
Eeedris who was born in 1974 in Kano had adopted Kano state as his state of origin.His father was originally from Ilesha, Osun state and resides in Lagos while his mother is from Ogun state and had stayed in Kano.
He lost his father when he was 2 years old and had attended Army Day secondary school. He got married to his girlfriend, Yetunde.
Music Career
Eedris who started to rap while he was a student, came to limelight after being part of the group, Remedies which includes the likes of Tony Tetuilla and Eddy Montana before they finally went their separate ways with each taking up a solo career.
He released his first solo album, "Pass" in 2002 which was well received by music pundits. He followed it up with Mr Lecturer, which mainly focuses on the sexual harrassment in Universities.
He dropped another album "Jaga Jaga" in 2004 which was even more controversial than his previous ones. The song is centered on the corruption and suffering in Nigeria.
READ ALSO: Tuface Idibia Biography: Profile | Height | Net Worth
However, the song was banned on radio and television stations by the then president, Olusegun Obasanjo.
In 2005, the rapper launched his own record label, Lakreem Music and released his 4th album "Letter to Mr President", an album which addresses Obasanjo's criticism's on the song "Jaga Jaga". It also featured "Flash up, Unu lighter" and a tribute to Obasanjo's wife, Stella who dies after undergoing surgery and also to the victims of the Bellview Airlines crash.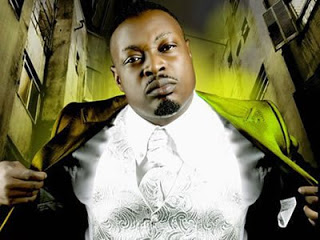 The album cover which looks kind of unique was designed by Ghariokwu
lemi, the same person that designed most of Fela Kuti's classic album
covers.
However, the hip hop legend and lyricist got on the
international scene when he had a quarrel with American rapper, 50cent
on board  an airplane at Murtala Mohammed internationl airport in Lagos.
According
to the whole story, it was said that Eeedris had occupied a seat meant
for 50cent and this led to a fight where one of Abdulkaremm's associate
was injured.
Albums
Pass – 2002
Mr Lecturer – 2002
Jaga Jaga – 2004
Leter to Mr President – 2005
King is back – 2007
Unfinished business
Singles
Jaga Jaga part2
Sekere Ft Vector
Fela ft Femi Kuti
I Go Whoze You ft Vtek
Trouble Dey sleep ft Konga