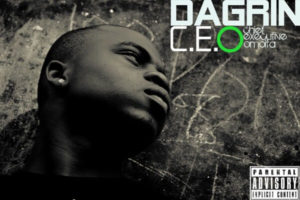 Olaitan Oladapo Olaonipekun popularly known as Dagrin is no doubt one of the best lyricist to come out of Nigeria.
Apart from the fact that this bundle of talent had been in the industry before he finally got his break, his sudden death on April 22, 2010 at the peak of his career still remains a mystery to so many people
Dagrin had a fatal accident as his car, a Nissan Maxima which was just 2 weeks old at that time, ran into a stationery trailer in front of Alakara police station, off Agege Motor Road, Mushin, Lagos
After Dagrin passed away, a lot of rumors have been spread as reasons for his untimely death
Some said he was killed out of jealousy, some suggested drunk driving while other claimed he sold his soul to the devil or rather joined the illuminati.
Quite a number of people had claimed that he joined a secret cult.
However, no evidence was released to support any of these claims and his family had denied his involvement in any cult or secret society.
Dagrin's style of rap is an infusion of Yoruba, Pidgin and English which paved way for indigenous rap.
He had managed to record two albums "Still on the matter" and "Chief Executive Omoita" before his death.
He also had 3 videos to his credit and had featured in over 30 hit songs of various Nigerian artists which include the likes of Y-Q, Kenny Saint Brown, Jazzman Olofin, 9ice, Dipp and so on.
His album "Chief Executive Omoita" (CEO), was the most successful rap album of 2009 and one of the most successful hip-hop CDS of all time in the history of the Nigerian music industry.
He was planning to hold his first international concert on April 30th, 2010 in London, England. Unfortunately, the show was just not meant to be.
Dagrin's last recorded song "If I Die" on February 5, was tragically prophetic.
Dagrin received more airplay on radio, television and gained more popularity after his death.
It's been over 9 years since the famous rapper Dagrin died but his glory doesn't seem to fade.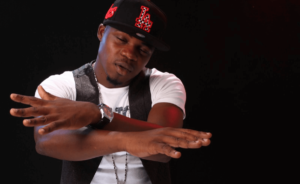 Other things you don't know about him.
How old was Darin when he died?
Dagrin was a Nigerian rapper and songwriter, born on October 25 1984 and died on April 22, 2010. He was 26 years old when he died.
2. What was his state of Origin?
He was from Ogun state part of Nigeria.
3. Which school did he attend? He attended Meiran community primary school, Roseille nursery and primary school, Meiran community high school and Egbado College
4. Who Are Dagrin's Family
Comrade Olaniyi Abolaji Olanipekun – Father
Falilat Olanipekun – Mother, who was the second of his father's three wives
Olatunbosun Olaonipekun – Brother
Bukky Olanipekun – Sister
5. Which Artist Did He Work With Before His Death?
He had worked numerous top artist across the country which include the likes of YQ, 9ice, Iceberg slim, Omo Baba, Chuddy K, Bigiano, Konga, Omawumi and had worked with producers such as Sheyman, Dr Frabz, Sossick, Frenzy and 02.
6. What Other Names Was He Known With?
He was referred to with some names such Barack O'Grin and lyrical were.
7. Dagrin House
Dagrin's home was in Meiran, Alagbado, Lagos.
8. Dagrin Songs
Dagrin rose to fame with the hit song "Pon Pon Pon". It was accompanied with a music video which talk about the lifestyle of different part of Lagos while emphasizing on the cultural significance. Some of his other songs include:
Ghetto Dream
If I Die
Pon Pon Pon
Idi-Nla
Make Doe
Gboro
Iwofa
Thank God
Everyday
Kondo
Come Back
Be My Friend
Kekere
Swag
What They Want
9. Awards Won
He won the Best Rap Album of the Year at the 2010 Hip Hop World Awards.
He also got nominated for Artiste of the Year t 2010 Hip Hop World Awards.
10. Dagrin's Net Worth Before Death
Before his death, Dagrin was one of the most influential Nigerian rapper with an estimated net worth of $1.5 million.