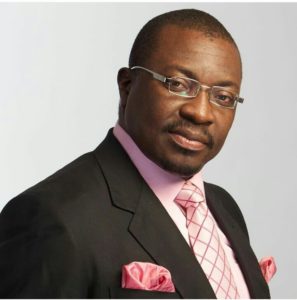 Ali Baba whose real name is Atunyota Alleluya Akpobome, is an award winning Nigerian stand-up comedian actor and MC born on June 24, 1965.
Ali Baba is from the Royal family of Agbarha Otor in Ughelli North Local Government Area.
He is the first son in the family filled with many girls. His father is a retired military officer.
He attended Ojo Primary School and Command secondary school in Lagos for his primary and secondary education respectively.
He obtained a degree in Religious Studies & Philosophy at Bendel State University (Now Known as Ambrose Alli University).
Alibaba is one of those that believes that Comedy is a serious business and should be taken with hardworking mindset.
He is one of those comedians that made millions when comedy is still in its growing stage.
READ ALSO: Who is Frank Donga? Biography | Wikipedia | Age | Profile
He is often referred to as the King of comedy being the pioneer of stand-up comedy in Nigeria.
Ali Baba has been able to carve a niche for himself within the entertainment industry with his perseverance, determination, creativity and of course lots of sacrifice.
He has been recognized for his works having been featured on CNN African voices and had received the Paul Harris Fellowship by Rotary International for his contribution to the Nigerian Comedy industry.
Career
Prior to fame, Ali baba has done numerous menial jobs such as being a bus conductor from Ramah Park to Ogbaazu in Delta State and had also loaded bottles in Super Breweries.
Alibaba decided to give comedy a shot after his graduation from school while he moved back to Lagos.
The funny thing about Alibaba is that he wanted to return back to Ekpoma in Edo state to study law for his master's degree but had to put a stop to it since he discovered that he could make more money on stage making people to laugh than defending people in court.
He began to perform at Corporate events and also appeared on television shows alongside the likes of Charly Boy and Patrick Doyle.
He is not left out on radio shows where he had featured alongside Mani Onumonmu, Bisi Olatilo and Sani Irabor.
He worked briefly with Dapo Adelegan of DP Lekki Limited as an executive assistant in 1991 and later quit to focus more on his comedy career.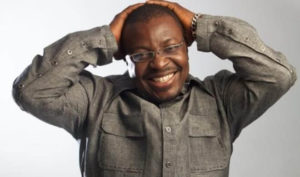 He registered his company "Alibaba Hicuppuray 3rd" in 1993 and through this, he is able to mentor and trained new generations of comedians in Nigeria.
Today, Alibaba has grown to become one of the most sought after stand-up comedian.
Aside acting, Ali Baba is an actor who has starred in numerous movies which include; The Wedding Party, Alakada, The Last 3 Digits, Head Gone, My Guy.
READ ALSO: Lasisi elenu Biography – Age, Net Woth, Real Name & Other Facts About Him
Awards
Ali Baba list of awards is just so many. Some of them include:
Achievers Merit Award at Delta State University (2002)
Icon of Comedy at 1st Nigerian Entertainment Awards(2004)
Comedy Enterprise at National Comdey Award (2005)
Award of Excellence at Lagos State University (2006)
Enablers Merit Award at RCCG (2007)
Comedian of the Decade at National Daily Award (2009)
Personal Life, Marriage & More
Ali baba got married to his wife, Marry Bassey Udoh in 2006. Their union is blessed with five children, Xsara, Brandi, twins- Ejiro and Tejiri and Valerie.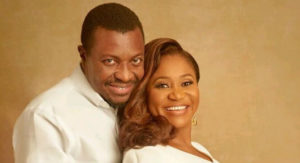 Alibaba's wife, Mary Akpobome celebrated her 50th birthday on July 11, 2018.
Not to forget, he also had an ex-wife named Patricia Leon till they parted ways.
READ ALSO: Woli Arole Bio – Age & 7 Other Things You Don't Know About Him
Net Worth
Ali Baba is one of the most influential comedian in Nigeria with an estimated net worth of $7 million.
Watch Ali Baba Comedy on YouTube:
Social Media Profile
Instagrsam @alibabagcfr
Twittewr @ALIBABAGCFR
Facebook – Alibabagcfr