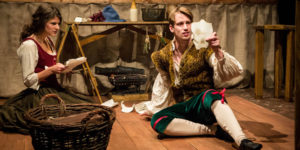 Over the years, professional acting has been an area of focus with many young individuals now venturing into the business.
Professional acting has been an area of specialization for the new century as its fast becoming more and more lucrative.
Professional acting does not only bring a full time income to individuals but also creates opportunities both within and outside the industry.
Being a professional actor entails a lot and below are the 5 tips of professional acting.
1. Dedication to Craft: Here, an actor must be ready to dedicate all his time and effort on the profession without accommodating any hinderance.
2. Do a lot of Research: An actor must not wait for others to do things. He must be ready to research into the work itself, know more about it and be ready to explore opportunities.
3. Try to be a better person: Let me emphasize on this, it's not a must to do things the way it's being done. Always strive to be a better actor by doing a lot of background work.
4. Focus: Without determination, you may be distracted along the line. So it's necessary and advisable to allow your mind settle in one place.
5. Learn your trade: As an actor, never try to be master of all but try to be a professional in one at a time. The more you learn, the more you know.