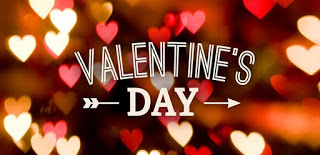 The Valentine's day is around the corner as it is few hours away so must everyone be prepared to make it a memorable one.

As Love is in the air, these are the things you can possible do to make it more fun:
1. Put A Smile On Someone's Face
As this season comes upon us, do not let it pass you by without making someone happy. Try as much as possible to make to put a smile on other people's face.
Even after this day, still make it a point of duty to help someone who is in need and let happiness flow through your system always.
2. Show That Special Someone You Care
It's lovers day, so it is recommended for you to show that special someone you really care. There are different ways to do that, as for a couple, a man can prepare a special breakfast in bed or offer to do the cooking of the day.
3. The Home Ultimate Search
This one is for the married ones.
When you buy a gift for your husband or wife, you can make him or her do a little ultimate search in the home.
You can make a note and put in a place where she would always visit before the day runs out. telling him or her how much love you've got and even telling her that you left a gift at a place where you would like her to search for it.
4. Give Out A Surprise Outing
As a guy you can surprise your girlfriend with a movie ticket or probably spend time out together.
5. Surprise Her With Her Favourite Gift Items
Since it's a special day, try and make it memorable for someone by buying the person what he or craves for the most.