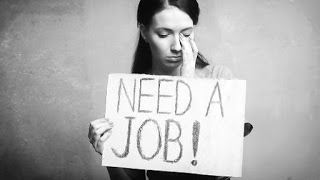 With the present Nigeria economy condition, the government of the country is lagging behind in providing jobs for the masses.

One thing that is surely certain is that the government of the country can't provide jobs for everyone living in the country.
Moreover, the number of jobs available is very minimal when compared to the large number of graduates the country produces each and very day.
Graduates on the other hand are not even making it easier for the government as most of them are not even fit for the jobs that are available.
Meanwhile, most graduates in Nigeria can't get a job based on the following reasons.
– WAITING FOR A MIRACLE
Most graduates in Nigeria always believe in prayer only. It is not as if prayer is a bad thing but the approach to it is what is considered bad as prayer always goes along with hand work.
Even the Bible says "No food for lazy man". You are expected to pray and work to achieve excellence. Nigerian graduates mostly believe in miracle as they expect everything to just happen overnight without putting any effort.
– WAITING FOR A DREAM JOB
Even small jobs are not easy to come by these days not to talk of a job which pays a huge amount of income. Most graduates do not want to start from somewhere, all they look for is a job that will get them their dream houses and cars.
While these might not be a bad idea, caution needs to betaken as they do say "A thousand miles begins with a step".
– SUBMITTING ONE CV AND COVER LETTER APPLICATION TO EVERY ORGANIZATION
I know most graduates are guilty of this, they think they can just draft a singl cover letter and submit to every organization along with their CV. This is a very big mistake as organization are different from each other, what an organization wants will definitely be different from what another organization needs.
It is always better to draft cover letter for each organization based on ntheir needs. Always "give to Caesar what belongs to caesar"
– ALWAYS BELIEVING IN CONNECTION
Most graduates in Nigeria always believe you can get the type of job you want as far as you have the right connection.
Sometimes, this may not be true as some gradiuates do get good jobs even without having any connection. Believing in connection to get jobs might pose some limitations on you.
– NOT HAVING A SKILL
This is very essential in the world of today, most graduates don't have anything they can fall back on when the jobs are not forthcoming. Most graduates in Nigeria believes in coming of school with good grades and in turn getting a good job.
This can partially be true, but it is always better to have a hand work than waiting for a white collar jobs.