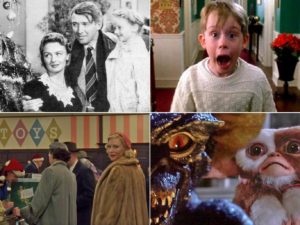 We are at the time of the year where you will probably want to have a wonderful time with your family away from the struggles you've encountered in the year.
The festive season is certainly the best time to relax with movies as Christmas is not only for food alone.
We have decided to bring you some of those Christmas films for your pleasure from the very popular 'Home Alone' to 'Meet Me in St Louis via Gremlins'.
1. Home Alone
2. It's a wonderful Life
3. Elf
4. The Snowman
5. The Muppet Christmas Carol
6. Love Actually
7. Carol
8. Gremlins
9. Home Alone 2: Lost in New York
10. Meet Me in St Louis
11. A Christmas Carol
12. Die Hard
13. The Bishop's Wife
14. White Christmas
15. Happy Christmas
16. Rare Exports: A Christmas Tale
17. The Holiday
18. Miracle on 34th Street
19. The Apartment
20. The Santa Clause