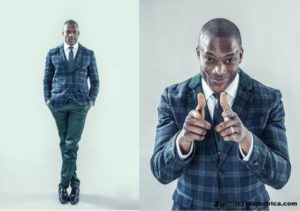 Wale Gates is a popular UK based Nigerian comedian and fitness enthusiast born on April 18, 1981 in London.
Wale started comedy professionally in 2002 and has become one of the most sought after comics in Nigeria and Africa as a whole.
He is also known to be controversial and critical about his society with views on Government, religion, Family and the society at large.
Wale has been able to carve a niche for himself in the comedy scene with sold out tours in both Nigeria and in the United Kingdom. He has been able to showcase his talent with outstanding performances as his passion and energy stands out among the crowd, making him an act to watch over and over again.
AWARDS
Wale has won numerous awards for his effort which include:
Mr Humour – ON AWARDS (2004)
Ist runner-up Most Hilariuos Grind Awards (2004)
Comedian of the Year – NESA AWARD class of 99
Wedding, Marriage & Family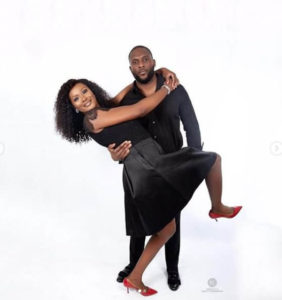 Wale Gates got married to his lovely wife, Lanre on December 20, 2008 in Lagos and their union is blessed with two beautiful daughters.
Here are the 5 other things you probably don't know about Wale Gates.
1. Wale is more of a body trainer than a comedian.
2. He often share more gym pictures than crack jokes.
3. He lives in London
4. He has more than 39,000 followers on Instagram.
5. Wale Gates got more than a retweet after his derogatory remarks at the wedding picture of Governor Adams Oshiomole with his newly wed Cape Verde wife. See below.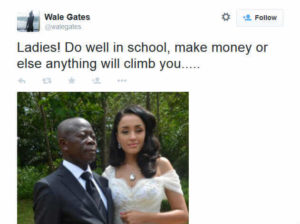 Social Media Profile
Instagram – @walegates