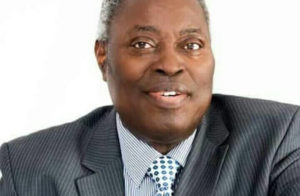 Born William Folorunsho Kumuyi on June 6, 1941, is a Nigerian pastor and General Overseer of the Deeper Life Bible Church founded in 1973 and situated at KM 42 on the Lagos-Ibadan Expressway, Nigeria.
Pasyor Kumuyi was born in a Christian Family in Erin-Ijesha, Osun State, Nigeria.
He is originally from Osun state and his real name Ikumuyi means "death brought this".
He had his secondary education at Mayflower School in Ikenne, Ogun State and his tertiary education at the University of Ibadan where he graduated with a first class honors degree in Mathematics. He also became a lecturer in the Department of Mathematics at the same University.
He has two siblings, a sister who is three years younger than i am, and a brother who is far much younger, 18 0r 19 years younger than he is..
Both of them resides in Nigeria. His sister lives in Ondo State and she is a born again Christian who attends Deeper Life. His brother lives in Osun State and also attends the same Church.
Pastor Kumuyi was named one of the '500 most powerful people on planet' in April 2013 and the Deeper Life Christian Ministry named 'the world's largest Megachurch' by foreign Policy magazine (FP).
READ ALSO: Apostle Johnson Suleman Biography: Age, Contact, Website & Pictures
Ministry
Pastor William Kumuyi became a born again Christian at the age of 23 on April 5, 1964 to be precise.
Pastor Kumuyi who was a professor of mathematics at the University of Lagos in 1973, began a Bible Study group with 15 students who had come to him for Bible training and that was when the Deeper Life Ministry was founded.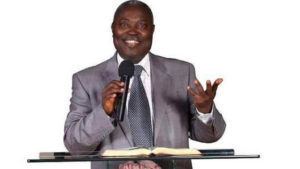 He was expelled from his church for preaching on the baptism of the Holy Spirit. He contnued his independent ministry, which in 1982 became the Deeper Life Bible Church.
Pastor Kumuyi made it known that his Church does not celebrate Christmas. He explained at the 2013 December retreat that the Church does not celebrate Christmas nor sing Christmas carol because Christmas is of idolatrous background.
READ ALSO: Tony Rapu Biography: Age, Wife, Net Worth & Pictures
He is also the author of several books which include: The Hour of Decision, the Truly liberated Woman, Have Compassion on Them, How To Know God's Will in Marriage.
Quotes
It is the condition of the heart that will determine the direction and destination of our lives
The more you talk about problems, the more perplex and weak you will become.
Continue, that is the evidence that you believe.
Privacy lends strength to temptation.
You will be deceived by people if you take in everything that said.
Personal Life
Pastor Kumuyi got married to his first wife, Sister Abiodun in 1980 at the Ikoyi Marriage Registry with the white wedding at the Chapel of Resurrection at the University of Lagos. Their union produced two children, Jeremiah and John but sadly, his wife passed away in April 11, 2009 after a brief illness.
He remarried in October 2018 to Esther Folashade Kumuyi, 18 months after the death of his wife.
His son, John Kumuyi got married to Odih, the daughter of Deeper Life's national overseer, Jamaica in US.
Net Worth
Pastor William Kumuyi is one of the most influential Nigerian pastor with an estimated Net Worth of $10 million.
Contact
You can contact Pastor William F. Kumuyi with the details below:
Telephone Number (United Kingdom): +442073577558
Email: Info@dclmuk.org
Official Website – dclm.org