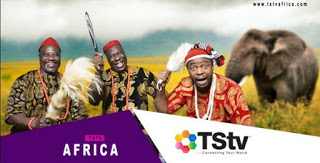 The question many have been asking online is where is tstv with all their promises and we here are also still awaiting them to function properly.
Earlier before now, Televison Satelite Television (TSTV) have raise the hopes of Nigerians very high after it announced its services in September and launch on independence day, October 1 with the promise of offering a pay as you watch model.
They also advertised their services as ensuring everyone enjoy their favorite entertainment channels and sport channels including watching most Premier league matches, La Liga and champions league at a very low rate.
READ ALSO: TSTV: Decoder Price, Subscription Fees, Channels List & everything You Need To Know
However, with all these at hand, most of the people are becoming disappointed as the pay cable tv are still no where to be found.
First the disappointment came when it first extended its services to November with promise to give out free 5,000 decoders for the testing stage withing one months but till no we have not heard anyone talking about using the tstv decoder.
READ ALSO: TSTV: 5 Things You Should Know Before Making A Purchase
See comments below from people online: