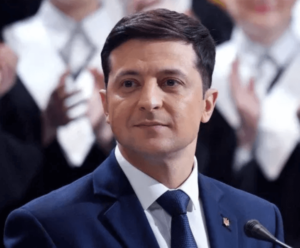 Volodymyr Zelensky is a Ukranian comedian turned politician who became president elect of Ukraine.
Zelensky was a comedian and filmmaker before his political career.
He won the 2019 Ukranian presidential election with more thasn 70% of the vote while defeating the incumbent president, Petro Poroshenko.
Zelensky is truly an all rounder, having participated in numerous comedy competitions.
Volodymyr came into politics to restore trust in politicians and that he wanted to bring professional, decent people to power and also to change the timbre of the political establishment.
He became a household name in Ukraine following his 2006 participation in the Ukrainian version of Dancing with the Stars.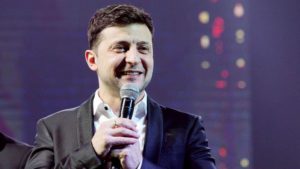 With a height of 1.7 m, Zelensky has been able to distinguished himself with relentless effort to achieve greater things.
Here are the 20 other interesting things you don't know about him
His full name is Volodymyr Oleksandrovych Zelensky.
He was born on January 25, 1978; he is 41 years of age as at 2019.
He was born in Kryvyi Rih, Ukrainian SSR to Jewish parents.
His father, Oleksandr Zelensky is a professor while his mother, Rimma Zelenska used to work as an engineer.
Zelensky studied law at the Kyiv National Economic University.
He belonged to the political party, Servant of the people which was created in March 2018 by people from the TV production company Kvartal 95, which also created the TV series of the same name.
He has starred in numerous movies such as Love in the Big City, 8 first Dates, Love in Vegas and many others.
Volodymyr Zelensky got married to his wife, Olena Zelenska in 2003 and their union is blessed with two children.
You can reach him on Twitter @Volodymyr