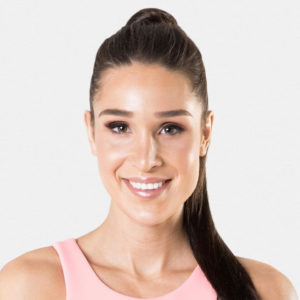 Kayla Itsines is an Australian Personal trainer, author and entrepreneur born on May 21, 1991.
Kayla is the daughter of Anna and Jim Itsines who are both teachers. She has one younger sister, Leah Itsines who is a personal trainer and food stylist.
She is an award winning trainer and entrepreneur whose Bikini Body Guide Workout program and SWEAT app has a following of more than 30 million.
She is known for her series of fitness ebooks titled Bikini Body Guides and a meal-planning and workout app 'Sweat'.
She was named one of the 30 most influential people on the internet in March 2016 for her success for leveraging the social media to promote her brand.
Kayla Itsines is a true definition of a self made success.
Kayla Itsines Bio-Data
Date of Birth: May 21, 1991
Place of Birth: Adelaide, South Australai
Nationality: Australia
Occupation: Personal trainer, author, entrepreneur
Height: 1.65 m
Partner: Tobi Pearce (2013-)
Kayla Itsines has been a personal trainer woman since 2008 with the mission to bring incredible confidence and pride to women around the world.
Kayla Itsines and her partner, Tobi Pearce, founded Bikini Body Training in 2013. In 2014, they released the Bikini Body Guide (BBG), which is a 12-week workout program that users could purchase as a PDF and use at anytime.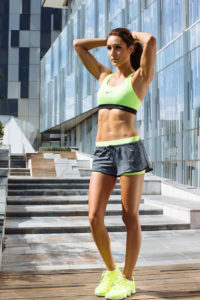 Both Itsines and Pearce then developed their program into a top-ranking fitness app, Sweat, where users can find Itsines curated workouts and other featureless like a nutrition plan and weekly workout schedule. The Sweat app is said to have been downloaded by more than 30 million.
How much does her BBG Cost?
The "Sweat With Kayla" app is free for a week but after that, it cost $19.99 a month.. The 12-week workout plan e-book is $52 US dollar.
Personal Life
Kayla Itsines got engaged to her partner, Tobi Pearce in April 2018. The lovebirds who met at the gym have live together since 2013.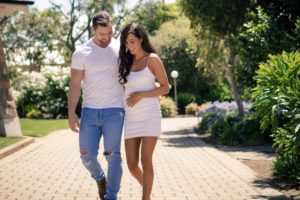 Both Itsines and Tobi announced that they were expecting their first child together.
Net Worth
Kayla Itsines is one of the most influential Australian fitness trainer. She made $!7m last year with her Kayla app alone and with her ever growing Insta fame, She can make up to $150,000 per Instagram post.
READ ALSO: Miranda Kerr Biography – Age, Husband, Net Worth & Pictures
Books
The Bikini Body 28 – Day Healthy Eating & Lifestyle Guide
Bikini Body Guide 2.0 – Workouts and Training Plan – Week 13-24
Healthy Eating and Lifestyle Plan – Recipe Guide
The Bikini Body Motivation & Habits Guide
Healthy Eating and Lifestyle Plan for Vegetarians
Watch Kayla Itsines workout session below:
Social Media Profile
Instagram @kayla_itsines
Twitter @kayla_itsines
Facebook – Kayla Itsines
Blog – Kaylaitsines.com