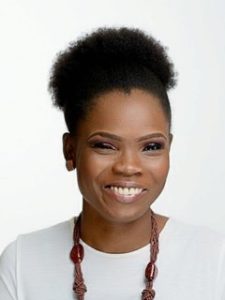 Victoria Orenze is a fast rising Nigerian sensational gospel singer and songwriter who has lured many souls unto God with her amazing vocals.
Victoria started as a back up singer in church before eventually writing her own songs while leading worship and praises.
She came to limelight after being featured by Nathaniel Bassey in one of his songs titled "Alagbado Ino".
She also released her solo single "On Fire" to further cement her position in the gospel ministry.

Victoria has shown her ability to get everyone in the worship mood, one of such was when she organized a Christian concert in 2016 called "Return". It was a spirit filled event which took place at the main hall of University of Lagos in Ojo, Lagos state.
She has got the perfect lyrics to keep the ministry and surely its moving to the permanent place.
Orenze came, saw and conquered with many heart felt and inspiring songs such as; Covenant Keeping God, Invade Me, Faithful God, Holy, Great & Mighty and so on.
She recently released a single titled "My Nigeria" which is a song of prophecy for her beloved country. The accompanying visuals was directed by hsideas in conjunction with Kadasoh media productions. Watch video below:
She has also worked with many gospel singers across the country which include the likes of Nathaniel Bassey, Frank Edwards, Sammie Okposo, Sinach and so on.
Ever since Victoria rose to prominence, she has been a source of inspiration to many youths who listens to her music. Her melodious voice is simply second to none.
Personal Life, Marriage, Husband
Although not much is known about her private life including whether she's married or even knowing who her husband is and as we said earlier, the ministry is still moving forward.
Awards & Nominations
Victoria is a multi talented singer and instrumentalist singer with accolades to compliment. She was nominated for song of the year for her song "On Fire" at the CLIMA Awards 2018, Songs of Excellence at Media Awards AGMMA in 2018 and so on.
READ ALSO: Nathaniel Bassey Biography: Wikipedia, Age & Net Worth
Net Worth
Victoria Orenze is one of the influential Nigerian gospel singer with an estimated net worth of $250,000.
Victoria Orenze Albums
Victoria Orenze Songs
On Fire
Invade Me
I Want to see you
Draw
Emi Mimo
The Presence
Alagbada Ina
The Presence
Brooding
Faithful God
Brooding
We Bow Down
We Hail You
OH Holy Night
Social Media Profile
Twitter @victoriaorenze
Facebook – Victoria Orenze