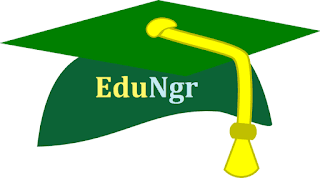 Everyone's dream in Nigeria is always to study professional courses as they purely believe that education is the key to success.

Most Nigerian parents always see education, most especially taking a professional course as a way forward to be gainfully employed in the country.
The truth still reamins that whether you study a professional course or not, you can definitely still make it in life like for example the former president of Nigeria who studied Zoology, still ended up leading the ountry for a couple of years.
Professional courses on the other hand are those courses which provide a straight forward route to earning professional certificates.
These courses are usually linked up with their various professional bodies that supervise the trainings and practice of these professionals such as Accounting, Law, medicine, Engineering and so on.
Lets take for instance, the training of an accountant in the university prpares the accounting graduate for the ICAN exams which leads to the path of being a chartered accountant.
Although anyone can become a chartered accountant if you are able to pass the exam but it's not usually that easy when compared to those that studied the course itself.
So, below are the professional courses you can study in various Nigerian univeristies:
1. Banking And Finance
Everyone knows that Banks tends to recruit from different discipline but those that actually study the course itself have an edge over others.
Also, graduate who have the intention of pursuing a career in the banking industry can take a step further by enrolling in the chartered institute of bankers in Nigeria for them to have a higher chance of getting up in the industry.
2. Accounting
Accounting which is a four year course, is obviously one of those course which many crave to study in the university.
The course provides an easy path to becoming a chartered accountant. It often comes with passing the ICAN exams and when it comes to these, undergraduates do enroll and move up at each stage they pass the exam.
3. Medicine
Most student in the secondary schools now always dream of being a medical doctor and as such tends to study medicine when they get to the university.
Medicine involves a six year course with a one year of housemanship after which they become a medical doctor.
However, Medicine is very wide which also involves some other specialities like; Gynecolgy, Paediatrics, Neurology, Pathology, Radiology, Oncology and so on.
4. Law
Law is a five year degree course with an additional year at the Nigerian Law School. To become a lawyer in Nigeria, below are the steps:
Step 1. Enroll for the the undergraduate degree, the LLB in Nigerian university where you will learn core course like contract law, constitutional law, Company law, commercial law, Criminal law and so on.
Step2. Complete the LLB program and enroll for the Nigerian law school Bar part I and II programmes of which the courses includes; Criminal litigation, Civil litigation, corporate law and practice.
5. Engineering
Engineering is another popular course among the secondary school leavers as most believe that being an engineer provides a vast job opportunities.
Just like Law, Engineering course also takes 5 years in the university. And as an engineer you can simply work in reputable IT firms, oil and oil, telecoms companies and so on.