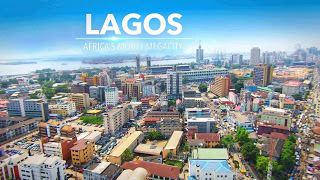 Nigeria as a country is blessed with so natural resources but the main issue has always been with mismanagement and misappropriation.

Also being one of the fastest growing country in West Africa, it has also become one of the country who has some quite major expensive cities to visit.
Below are some of the top five cities in Nigeria that are most expensive:
1. Lagos
Being one of the largest commercial hub and the largest metropolitan area in the whole of Africa, Lagos is definitely one of the most expensive city to live in Nigeria. One thing for sure that you will experience is the cost of transportation and accommodation.
2. Abuja
Another city that is expensive is the capital of Nigeria, Abuja.
Just like Lagos, you will also experience a high cost of accommodation and transportation. In addition to this, schools are also considered to be very expensive in the city of Abuja.

3. Porthacourt
This city is known for its accommodating weather and also tagged as the higest producing oil producing state in Nigeria.
Things are quite expensive here as everyone goes with the notion that people living in the city is making "Oil money".
Food items and accommodation very expensive in this city. Schooing is left out as most private schoold charged exorbitantly.
4. Calabar
This city has alays been the center of attraction for tourists due its presentce of Tinapa resort, Obudu mountain resort and many others.
The level of its attraction has made this city to be quite expensive to live in.
5. Owerri
This city is also part of the most expensive city in Nigeria due to its growing rate of popualtion.
The xpensive nature of the city is also caused by the presence of many schools in addition to the high rate of development in the state.