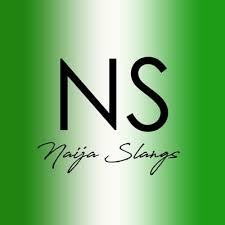 Nigeria has different cultures and religions but the fun part of the country has been one of the talked about on social media. Slang words are commonly used by people in the country most especially by the young and aging in schools, homes, workplaces, and even online.
Nigerians are never short of slangs and 2022 has been a year of trending slangs among peeps online.
Here are the top five slangs used in 2022:
The slang "shey you dey whine me" has been used before now but it seems the slang came back online and began trending on the Internet. It is a Pidgin word which normally means "Are you playing with me?".
However, it began to trend online with the release of the gospel song "shey you dey whine me ni" by Austin de Bull, which was accompanied with a music video with appearances from native choreographers.
Here is another slang which means "it's gone". It became a trend online with the release of the dancer Poco Lee's single "Otiloh" fearuring Hotkid.
"God Abeg" is a slang which means "please God". It became a trend online after the Nigerian singer Portable gave a sneak peek of his yet-to-be-released single at that time.
READ ALSO 👉 List Of Popular Text Message Abbreviations & Social Media Jargons You Need To Know
👉 More Than 100 Unique Romantic Nicknames To Call Your Loved Ones
Trenches has been an English word which means a narrow channel dug into the ground but somehow, Nigerians have managed to turn it to a place where people lives.
When "Shey you dey whine me" seems like a slang that will never be outdated, Nigerians quickly advanced to the phrase "Dey Play" which means yo continue wasting your time and not focus on unnecessary things. The phrase became a trend online after a TikTok user was seen flaunting his house and car in a video where he repeatedly said "Just dey play" ironically mocking his followers to keep wasting their time on things which are not worth it.