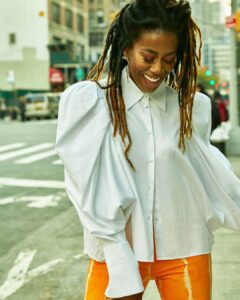 Tomi Adeyemi is an award winning Nigerian-American novelist and creative writer born on August 1, 1993. She is well known as the New York Times best selling author of the book "Children of Blood and Bone".
Adeyemi was named among Forbes 30 Under 30 list in 2019 and the 100 most influential people in 2020 by TIME.
Tomi Adeyemi Profile
Date of Birth: August 1, 1993
Place of Birth: United States
Origin: Nigeria
Occupation: Writer
Education: Harvard University
Books: Children of Blood and Bone, Children of Virtue and Vengeance
Net Worth: Not Estimated
Early Life & Background
Tomi Adeyemi was born on August 1, 1993 in the United States to Nigerian parents. Her father was a physician while her mother had worked as a cleaning woman.
She was raised in Chicago and thus not used to the Nigerian culture. She is now based in San Diego, California.
She had graduated from Hinsdale Central High School in Hinsdale, Illinois in 2011.
Tomi obtained a degree in English in Literature at Harvard University.
She also received a fellowship to study West African mythology, religion, and culture in DSalvador, Brazil, where she discovered the inspiration for her debut novel, Children of Blood and Bone.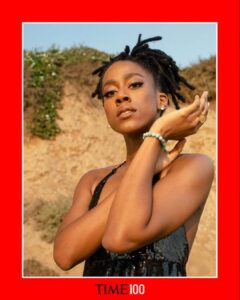 Career
Tomi Adeyemi wrote her first story at a tender age of 5 and had continued with the passion and love for writing in her teenage years.
She had worked at a Los Angeles film production company while working on her first novel.
Adeyemi came to limelight with her debut novel, Children of Blood and Bone in March 2018 which debuted at number 1 on The New York Times Young Adult Hardcover Bestseller List. Fox 2000 purchased the film adaptation rights to the book.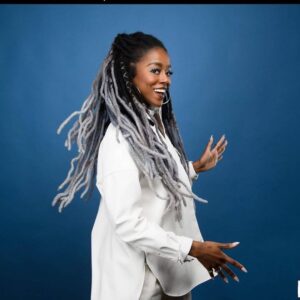 She also came through with her second novel, Children of Virtue and Vengeance which was released in June 2019.
Aside working on novels, she also teaches creative writing on her website through workshops and online masterclass.
READ ALSO: Iman Rappetti Biography: Age, Husband, Net Worth & Pictures
Awards & Nominations
Tomi Adeyemi hasreceived numerous awards which include:
Audie Audiobook of the Year
Goodreads Choice Awards Best Debut Goodreads Author
She has got several nominations such as; Goodreads Choice Awards Best Young Adult Fantasy & Science Fiction,
Social Media Profile
Instagram: @tomiadeyemi
Twitter: @tomi_adeyemi
Facebook: Tomiadeyemibooks
Website: tomiadeyemi.com