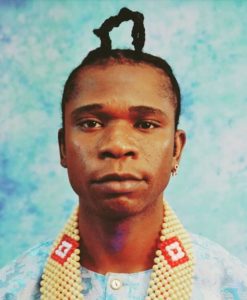 Speed Darlington is a US based Nigerian rapper, songwriter and music video producer from Arondizougu in Ideato North local government area of Imo State.
Darlington is the son of the late folk singer, Chief Pericoma Okoye.
He was born in Igboland and raised in The Bronx, NYC.
He came to limelight after Diddy took to Instagram to share the video of Speed Darlington who was trying to explain the meaning of his song "Bang Dida Dang".
He became more controversial on social media after his epic fight with rapper Vic O o
He is a versatile artist with musical genres of Pop, Hip-hop and Rap.
He is talented, blunt and true to himself. Darlington is an artist that will will never hide his feelings.
Music Career
Speed Darlington started out as a dancer in Queen Achakpo band back in 1990.
His musical influence includes the likes of Snoop Dogg, Queen Achakpo, Justin Timberlake, late 2 Pac and Michael Michael Jackson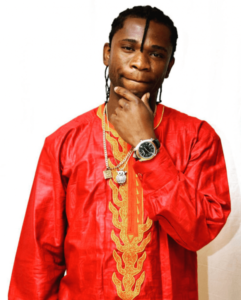 He began to trend online around 2016 with a couple of music videos to his name from giving himself titles like 'energy god', 'Scorpion king', 'irregular speedometer' to associating himself with phrases such as 'I am not regular'.
READ ALSO: Wurld Biography: Age, Songs & Pictures
Darlington became known with his hit single "bang da dadang' which was released in 2017.
Ever since he came to limelight, he has dropping hits after hits while constantly refers to himself as international rapper.
Aside music, Speed has been one of the fans favorite with his controversial lifestyle. From involving in a twitter feud with rapper Vic O to his beef with the likes of Wizkid, Don Jazzy, Bobrisky, Princess Vitarah.
Speed Darlington Songs
Enigma
Hustle Hard
Bad Girl
Lets Dance
Saturday Night
My Party
My Girl
50 inches or Better
Popping Heavy
Cash & Carry
Net Worth
Not available, Will be updated soon.
Social Media Profile
Instagram @speedarlingtontv
Twitter @SpeedDarlington