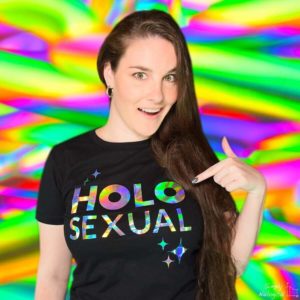 Simply Nailogical whose real name is Cristine Raquel Rotenberg is a Canadian former child actress, YouTuber, crime and health statistics analyst born on October 17, 1988.
She is known for role in commercials as a child and for creating nail art tutorials.
Cristine obtained a masters degree in Sociology at the Carleton University, Ottawa, Ontario.
Her father's name is Andy and also has sister named Jennifer whom she features in her videos.
Simply Nailogical Bio-Data
Real Name: Cristine Raquel Rotenberg
Date of Birth: October 17, 1988
Height: 5 Ft 4 In
Net Worth: $350,000
Cristine's "SimplyNailogical" is the 19th most subscribed Channel in Canada with 7 million subscribers and more than 1.2 billion views ever since she started in 2014.
READ ALSO: Reese Hatala Biography: Age, Height, Net Worth & Pictures
She referred to herelf as "holosexual" due to her attraction for holographic materials.
Simply Nailogical is just so unique in what she does, she has been described as the 'face of nail art in the internet world' by J-14 Magazine.
Career
Rotenberg launched her blog "SimplyNailogical" in February 2014 shortly after she defended her master's thesis. She posted videos of her own nail art on her blog which has now been inactive since June 2016.
She launched her first YouTube channel "SimplyNailogical" in June 2014 where she post short nail art videos.
However, one of her videos "100+ Coats of Nail Polish #POLISHMOUNTAINS" became popular with over 24 million views.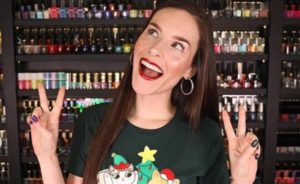 Ever since her video went viral, she has been more focused on nail art tutorials, beauty tutorials and humor skits.
She has collaborated with several nail polish companies to create collections.
READ ALSO: Briar Nolet Biography: Age, Height & Pictures
Simply Nailogical starred as Young Sophia in the movie "Charms for the Easy Life" and also featured in commercials such as Fib Finder, Furbys and so on.
Personal Life
Cristine works as a crime and health statistics at Statistics Canada and currently lives in Ottawa, Canada with her boyfriend, Benjamin Mazowitta and her two cats, Menchie and Zyler..
Awards & Nominations
Simply Nailogical was nominated for Breakout Creator and Best Beauty Program at The Steamy Awards in 2016 and 2017 respectively.
Net Worth
Cristine Rotenberg 'Simply Nailogical" is one of the most influential Canadian YouTuber with an estimated net worth of $350,000.
Social Media Profile
Instagram @simplynailogical
Youtube – SimplyNailogical
Blog – SimplyNailogical