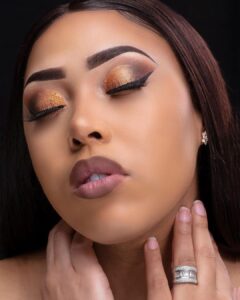 Simphiwe Ngema is a South African actress, singer, MC and presenter born on August 29, 1989. She is well known for her role as Thuli Nkosi in the SABC soapie, Muvhango.
Simphiwe is also a brand ambassador for @goldseriesza.
Simphiwe Ngema Profile
Date of Birth: August 29, 1989
Also Known as: Simz Ngema
Place of Birth: Johannesburg, South Africa
Nationality: South African
Net Worth: Not Estimated
Early Life & Background
Simphiwe Ngema was born on August 29, 1989 in Johannesburg, South Africa.
She grew up in Johannesburg's Soweto township alongside her three sisters.
She has a family with entertainment background. Her father's uncle, Mbongeni Ngema is also a theatre producer.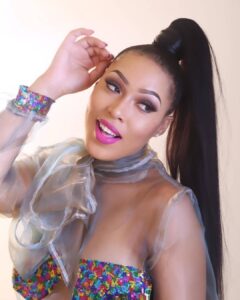 Career
Simphiwe Ngema started acting in 2016 whee she was involved in a theatre production.
She got her first role in the play "The Game" as given by the producer, Duma Ndlovu.
She came through with a role as Buhle on the "The Queen" in 2018 and also appeared on Broken Vows and Vuzu reality show, Preachers' Kids.
Ngema has starred in other TV Show and movies such as; Isidingo, Greed & Desire, Bone of My Bones and so on
As a presenter, she hosted e.tv's cultural show, Isiko, in 2015.
READ ALSO: Thishiwe Zuqubu Biography: Age, Family, Movies & Pictures
Personal Life
Simphiwe Ngema was married to Dumisani 'Dumi' Masilela before he passed away in August 2017.
Simphiwe and Dumi Masilele started dating in May 2014 and held their traditional wedding in May 2017, few months before his death.
Simphiwe Ngema finally hooked up with South African model and actor, Tino Chinyani and she has welcomed a child with her baby daddy in September 2020.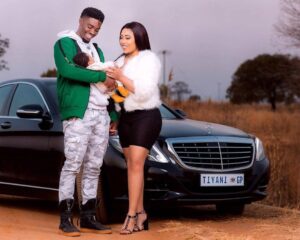 Trivia
Simphiwe was nicknamed after her father who is said to be a pastor.
She is known for her stylish hairdos. She love long braids and weaves.
She released a song "Thanda Ngempela" in 2019 which was dedicated to her late husband, Dumi Masilela.
She released her 10 tracks album "Eternal Crush" on December 8, 2018.
Filmography
Broken Vows
Bone of My Bones
Muvhango
The Queen
Isidingo
Greed & Desire
PKs
Associated With
Simphiwe Ngema is a South African actress just like Michelle Mosalakae.