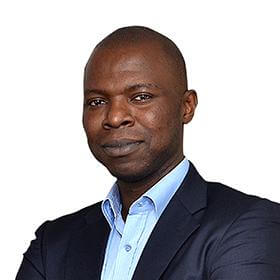 Sim Shagaya is a popular Nigerian business mogul born in 1975.
Sim Shagaya is known as the founder of Konga.com, one of West Africa's largest electronic commerce website and also the executive chairman of DealDey, a daily deal website.
He is a graduate of George Washington University and Dartmouth College and also holds an MBA certificate after graduating from Harvard Business School.
READ ALSO: Akin Alabi Biography: Age, Wife, Net Worth & Pictures
Career
Sim Shagaya had earlier worked as a banker in South Africa under Rand Merchant Bank before establishing DealDey.
He also became Google's head for Africa and went on to found a Lagos-based billboard advertising business called E-Motion in November 2005.
Prior to DealDey and Konga, he had created several websites such as Alarena, Jobclan, Gbogbo and iNollywood which were quite not successful as expected.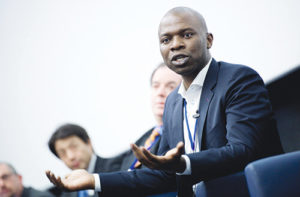 Sim launched DealDey in March 2011 after he had convinced the billboard company he owned to invest in DealDey. He later founder Konga.com on July 3, 2012 with a capital from Swedish investment firm, Kinnevik.
Shagaya had revealed that the main aim of establishing Konga.com is to
"aggregate the youngest and fastest growing market that was dispersed, under-served and that traditional retailers were simply failing to reach"
Awards
Sim Shagay is an entrepreneur with many accolades, two of such awards include:
Entrepreneur of the Year at the CNBC/All Africa Business Leaders Award in West Africa (2013)
Leadership CEO of the Year at the Leadership Conference/Awards (2014)
Net Worth
Sim Shagaya is one of the most influential Nigerian Business man with an estimated net worth of $300 million.
You can reach him on Twitter @simshagaya