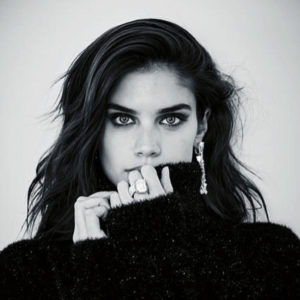 Sara Pinto Sampaio well known as Sara Sampaio is a Portuguese model born on July 21, 1991.
She grew up in the outskirts of Porto, Portugal but relocated to New York to start her career.
Sara started her modelling career at a tender age of 16 and won a hair modelling contest in Portugal called Cabelos Pantene in 2007.
Sampaio is one of the beautiful model known for her work with Victoria's Secret. Here are the 10 other interesting things you don't know about her.
1. Sara attended University of Lisbon just after completing her high school.
2. She's a Giorgio Armani beauty ambassador.
3. Since 2017, Sara is the beauty ambassador for Moroccanoil.
4. She has appeared in Magazines such as G.Q, Elle, Vogue, Glamour and Sports Illustrated.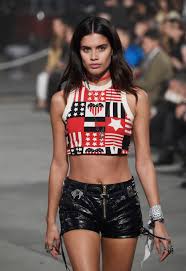 5. She has appeared in movies such as Billions, The Clapper, Cargo and so on.
6. She has appeared in music videos such as Nick Jonas Chainsaw and David Guetta ft Justin Bieber '2U'.
7. She's 5 feet 10 inches in height and weighs 54kg.
8. She's in a relationship with millionaire investor, Oliver Ripley
READ ALSO: Kourtney Reppert Biography – Wiki, Age, & Net Worth
9. She has won numerous awards which include; Best Female model at Portuguese Golden Globes Fashion Awards (2011, 2012, 2014, 2015 & 2016), 2013 Model of the year by Hola! Magazine, Best Female Model, Vogue Portugal Fashion Awards (2012).
10. Sara Sampaio is one of the most influential Portuguese model with an estimated net worth of $1.2 million dollars.
Instagram – @sarasampaio
Twitter – @sarasampaio
facebook – Sara Sampaio
website – sara-sampaio.com