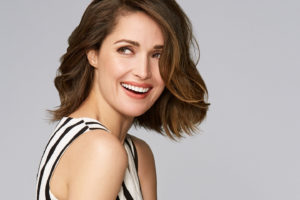 Mary Rose Byrne is a popular Australian actress born on July 24 1979.
Byrne was born in Balmain, New South Wales, Australia and also of Irish and Scottish descent.
She is the youngest of the 4 children of her parents; Jane, a primary school adminsitrator and Robin Byrne, a semi-retired statistician and market researcher.
Rose has an older brother named George and two elder sisters, Alice and Lucy.
She attended Balmain Public School and Hunters Hill High School before she went to Bradfield College in Crows Nest.
No doubt, she's quite beautiful with a well figured shape, having been listed in several magazines publications on the world's most beautiful women.
Byrne was ranked 9th and 16th in Australian FHM "Sexiest Women in The World", in 2001 and 2006, was featured in the "Most Beautiful People" list of 2007 in Who Magazine, was voted 78th on Ask Men's Top 99 'most desirable woman of 2012 list and so on.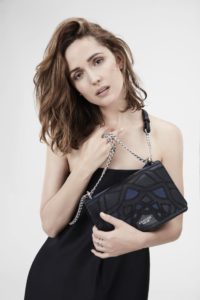 Career
Rose Byrne who has passion from acting right from a tender age, started taking acting classes at the age of eight while joining the Australian Theatre for Young People.
She got her first role in the movie "Dallas Doll" at the age of 13. She then starred in a number of Several Australian television shows which include Wildside, Echo Point, Two Hands and so on. She also got her first lead role in Clara Law's 'The Goddess of 1967.
Byrne transitioned into Hollywood and got her first role in Star Wars: Episode II – Attack of the Clones which was followed up with the movies such as Troy, Knowing and 28 Weeks Later.
She established herself as a comedic actress with roles in Get Him to the Greek and Bridesmaids.
The beautiful actress rose to fame with a role in Danny Boyle's 'Sunshine', starring alongside Cilian Murphy and Chris Evans.
Ever since Byrne came to limelight, she has starred in successful films like X-Men: First Class, Neighbors, Spy, I Give It a Year, Annie, The Meddler, The Internship and many others.
Personal Life
Byrne dated Brendan Cowell, an Australain writer and actor for six years before they parted ways in 2010.
She also got into relationship with Bobby Cannavale, an Australian actor in 2012. She and Cannavale welcomed their first son, Rocco in February 2016 and their second child which is also a son named Rafa in November 2017.
Awards & Nominations
Byrne has won numerous awards such as; Volvi Cup Best Actresss, AFI international Award for Best Actress, New York Film Critics Online Awards for Best Cast, MAXMARA Face of The Future Award and many others.
Net Worth
Rose Byrne is one of the most beautiful Australian actress with an estimated of $16 million dollars.
You can reach her on Instagram @fullrosebyrne