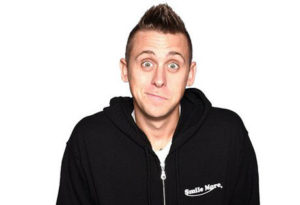 Roman Bernard Atwood well known as Roman Atwood is an award winning American YouTuber, Vlogger, prankster and Comedian born on May 28, 1983.
Atwood was born in Millersport, Ohio, U.S. to Curt Dale Atwood and Susan Atwood.
He lost his mother on May 29, 2019 to a tragic accident while on vacation.
He also has a height 5 ft 8 in.
Career
Roman Atwood started his career producing series of DVDs called "The Nerd Herd" and was sold at the Warped Tour in 2006.
Atwood came to limelight for his video "Cops Get Owned".
He had also worked in various film projects and commercials in Ohio before he eventually ventured into comedy in 2010 where he created the YouTube channel "Sketch Empire".
Prior to fame, Roman had also worked at his family's rope factory "Atwood Rope".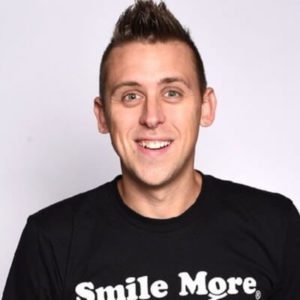 He founded his own merchandise line "Smile More" in 2013 where he sells T-shirts, hoodies, bracelets and so on.
Personal Life
Roman Atwood got married Shanna Riley in 2001. She gave birth to Atwood's first son, Noah Vaughn Atwood in October 18, 2004. Both Atwood and Riley parted ways in 2008.
He met with Brittney Smith and the two got married on July 27, 2018 in Maui, Hawaii. Their union is blessed with two children; a son, Kane Alexander Atwood and a daughter, Cora Atwood.
READ ALSO: Colby Brock Bio: Age, Height, Net Worth & Pictures
Awards & Nominations
Roman Atwood has won numerous awards which include;
YouTube Comedian at 8th Shorty Awards (2016)
Brand Campaign at 5th Streamy Awards (2015)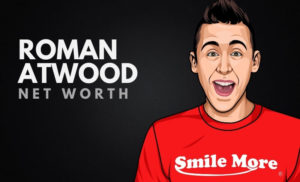 Net Worth
Roman Atwood is one of the most influential American YouTube personality with an estimated net worth of $12 million.
Social Media Profile
Instagram: @romanatwood
Twitter: @romanatwood