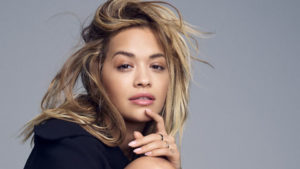 Rita Sahatciu Ora who is well known as Rita Ora is an award winning British singer, songwriter and actress born on November 26, 1990.
She was born in Pristina, SFR Yugoslavia (now known as Kosovo) to Albanian parents. Her mother is a Psychiatrist while her father is an economist and pub owner.
Rita Ora has an elder sister named Elena and a younger brother, Don.
Background Information
Real Name:                      Rita Sahatciu
Date Of Birth:                   November 26, 1990
Place Of Birth:                  Pristina, Yugoslavia
Origin:                              London, England
Genres:                            Pop, R&B
Occupation:                     Singer, actress
Rita Ora started singing at a very tender age. She began performing at Open Mic sessions around London and once in a while in her father's hub.
Ora had her first music release in 2007 where she appeared on Craig David's tarck "Awkward" and again in 2008 on "Where's your love" featuring Tinchy Stryder.
In 2008, Ora signed a recording deal with Roc Nation where she made cameo appearance on Jay Z's video for "Young Forever" (2009) and Drake's video for "Over (2010).
Rita Ora came to limelight in 2011 where she started releasing covers of songs and videos on Youtube. She eventually caught the attention of DJ Fresh who hired her for the song "Hot right now. She was also the opening act for Drake's club Paradise tour after which she released her debut album "Ora".
The beautiful and creative singer had several hit singles like "R.I.P" featuring Tinnie Tempah and "How do we party" from her album.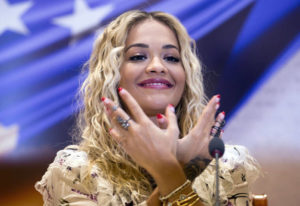 In May 2014, Ora's song "I will never let you down" debuted at number one on the Uk singles chart and in July 2014, she featured on Iggy Azalea's single "Black Widow".
In June 2016, Ora signed a recording deal with Atlanta records and released her first solo single "Your song" in May 2017 folowed by the second single "Anywhere".
In January 2018, Rita Ora and Liam Payne also released a song "For You" from the soundtrack of the film "Fifty Shades Freed".
READ ALSO: Ariana Grande Biography, Age, Wiki, Facts & Net Worth
Asides music, Rita Ora is also an actress who has starred in several movies and television shows including:
Movies
Spivs
Fast & Furious
Fifty Shades of Grey
Southpaw
Wonderwell
Detective Pikachu
Television shows
The Brief
Empire
The X Factor
Boy Breed
Rita Ora has got so many nominations and won numerous awards such as: Bambi award, MOBO Award and MTV Europe Music Awards.
Rita Ora Songs list
Girls
For You
Anywhere
Your Song
Shine Ya Light
Grateful
Hot Right Now
Been Lying
Kiss Me
Enough
Rita Ora is one of the most influential British singer with an estimated net worth of $19 million dollars as at 2018.