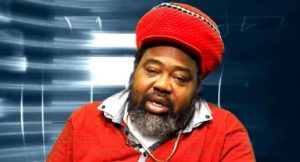 It was a sad moment on the news of the death of reggae star, Ras Kimono and here is his biography in detail.
Ras Kimono whose real name is Ekeleke Elumelu, is a Nigerian Reggae singer born on May 9, 1958.
He hails from Delta state part of Nigeria and started out his career as a student of Gbenoba secondary school.
He later became a member of the Jastix Reggae Ital with the likes of Majek Fashek, Amos Mc Roy Jegg and Black Rice Osagie.
He rose to fame after the release of his debut album, Under Pressure in 1989.
The album was also accompanied with several hit songs like Natty Get Jail, Rum-Bar Stylee and son.
His music style was influenced by his struggles in life and ever since then, he became a household name, touring across Africa, Europe and United states.
Apart from Under Pressure, his album, What's Gwan proved even more successful as it talks extensively about the economic issues.
The Reggae star had died at the age of 60 on June 10, 2018 in Lagos, Nigeria.
READ ALSO: Eedris Abdulkareem Biography: Profile, Age, Net Worth
Albums
Under Pressure (1989)
We no wan (1989)
What's Gwan (1990)
Rub A Dub (1990)
Songs
Rumour Mongers
Rastafari Chant
Rum-Bar Stylee
Under Pressure
Rub A Dub
Sa Sad
Sing Praises
Jah Guide
Kimono Style
Me No Like
Lone Ranger