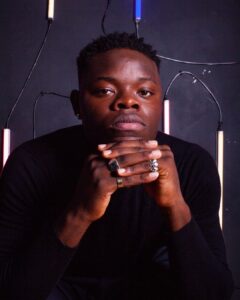 Stephen Ojo popularly known as Papi Ojo is a Nigerian dancer and fast rising Afrobeat music artist born on August 29, 1998. He is well known for his works with top artists such as Beyonce, Janet Jackson, Davido, Kizz Daniel, Wizkid, and Teyana Taylor.
He is a multi-talented singer born in Lagos, Nigeria and based in New York City, USA.
Papi Ojo Profile
Real Name: Stephen Ojo
Date of Birth: August 29, 1998
Place of Birth: Lagos, Nigeria
Nationality: Nigerian
Occupation: Dancer, Musician
Net Worth: Not Estimated
Instagram: @papi_ojo
Career
Papi Ojo started his dancing career in the Church. He began with a dance crew "A.V.O Boyz" while learning routines and posting them on the various social media platform.
Ojo was right next to Rihanna when she hit the South African Gwara Gwara on the Grammy Stage in 2018.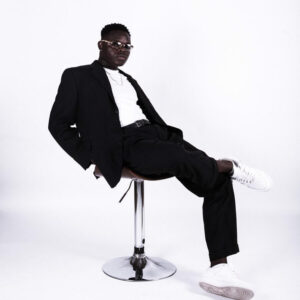 He had assisted Janet Jackson pull off the Kupe dance in the "Made For Now" video, a dance which was created by the Ghanaian choreographer Incredible Zigi.
He came to limelight for his appearance in "Black is King", Beyonce's visual tribute to Africa.
On what he learned from working with Beyonce on "Black is King", here's what he said:
Working on "Black is King," even apart from [Beyoncé's] work ethic, I learned how to carry myself as a human being. [I learned how to] carry myself with class. Especially given the fact that I was working with a whole bunch of people, being able to maneuver and communicate with different people with different skill sets. I was able to learn how to understand people, in general, in a better way. I learned to put myself in a different class because once people see you in a different light, they respect you differently.
He is the lead dancer in Beyonce's music video for "Already" which features the Ghanaian sensation, Shatta Wale.
He had also learned a lot from the amazing choreographer, JaQuel Knight who has also worked with Top artistes in the industry.
READ ALSO: Lil Smart Biography: Age, Net Worth & Pictures
In his words:
Working with JaQuel was so cool. It was an eye opener. Being an aspiring choreographer, I was able to learn, firsthand, from someone who has choreographed A class artists. I was able to see the way he communicates, the way he demonstrates the moves, how to talk to Beyoncé, how to talk to the other dancers. [I got to see] firsthand the blueprint of what's making him successful. A lot of people just see his work on TV or see his work on social media. They don't get to see him in his actual element. I got to see that. I got to see him talk to Beyoncé and say, "Hey, if you do this this way…" I got to see the way he spoke to her manifested in what she was doing. The way he was communicating with her, I got to see the results of that. For me, it was just like wow. There is so much more to what's going on behind the scenes that I didn't know. I just see the choreo being done and think this is lit. But there's so much more that I have to take into consideration to be a great choreographer.
Papi who grew up in a music family finally gets the support of his parent. He had formed a dance group "A.V.O Boyz" back in 2015 after his family to America.
He has been able to develop his dance skills with inspiration from the likes of Incredible Zigi, Sayrah Chips, King Kayak, Blacka, Slip Dance, Ghana Boi and so on.
He is here to make his mark in the music industry as well as show the world that he can merge two passions together.
From being a dancer to an afrobeat artists, Ojo came through with his single "Beremole"
He already boast of numerous songs to his credit as music fans can't wait for what he has to offer next.
Papi Ojo Songs
Awelewa
Beremole
Carry Go
Nwanyi Oma
Loving You
Associated With
Papi Ojo is fast rising Nigerian afrobeat artist like Omah Lay.
Papi Ojo Gallery