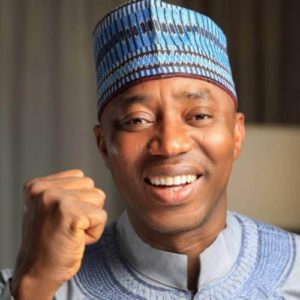 Fearless and compassionate Nigerian activist, Omoyele Sowore is one of the unique political personality who always stand by his words despite much criticism.
Agreed, he has so many controversies surrounding him but he never stop to voice out his opinion.
Omoyele Sowore is a Nigerian human rights activist and former presidential candidate with lots of vision and focus.
He is a blogger, writer and lecturer. He is also the founder of the online news agency, Sahara Reporters.
[toc]
Early Life, Age & Background
Sowore was born on February 16, 1971 in Ondo State part of Nigeria.
He originally hails from Ese-Odo, Ondo State, South West Nigeria. He is precisely of Ijaw tribe in Ese-Odo.
He was raised in a polygamous family and he is the first child of 20 children.
At the age of 12, he already task himself with the responsibility of fishing at the lake every morning for the family before going to school.
This had prepared him for the future to always lead by example.
Education
Sowore obtained a Bachelor's degree in Geography and Planning at the University of Lagos.
He also has a Master degree in Public Administration Columbia University.
Career
Sowore had showed interest and passion for journalism during the days of the military era. He sees the media as a tool he could use to criticize the government because he believed that the government ain't ruling the masses the way it should be.
He started using the media to protest against the government in power during his time at the University. He staged many offline protests against the government which led to lots of controversies.
He was attacked by cult group during his University days and that left him with no option than to travel abroad for treatment. At then in the United States, he launched an online platform, Sahara Reporters to continue his intention in criticizing bad government.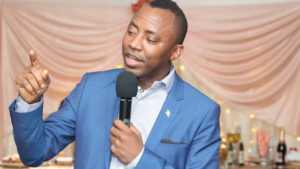 Sowore on February 25, 2018 had announced his intention to run for president at the 2019 general election under the political party, African Action Congress (AAC).
However, he contested for the presidential seat and was defeated by president Muhammadu Buhari of the All Progressive Congress (APC).
Sowore was arrested by the DSS on August 3 for his planned protest which had led to many controversies online.
READ ALSO: Bukola Sarakai Biography, Education, Profile & Net Worth
Sahara Reporters (Online news Website)
It is known that Sowore started the online news agency, Sahara Reporters in a small room in Manhattan 2006 to fight against corrupt and wrong government practices.
Sahara Reporters became a household name in 2009 as it was the first news website to identify and publish the photo of Umar Farouk Abdulmutallab who attempted to detonate a bomb aboard a flight in the USA.
The news agency is also supported with funds from Ford Foundation and Omidyar Foundation. As part of its policy, the medium does not accept adverts and financial support from the Nigerian government.
Personal Life
Sowore is an activist who likes to keep things about his family private.
Although, he is believed to be married with lovely children who are also based in USA.
He chose to exclude his wife and family from his political ambitions and campaigns so that they don't get involved in the several controversies surrounding him.
Net Worth
Omoyole Sowore has been able to acquire his wealth from his media platform and lecturing jobs.
Sahara Reporters alone is reportedly worth $10 million, not to mention his earnings from his other line of businesses.
Watch Omoyele Sowore talk about life after the presidential race below: