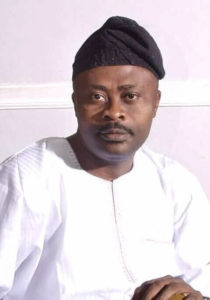 Kunle Soname is a Nigerian business mogul and football club owner with lots of love for sports.
Soname is the owner of Bet9ja, the leading digital sports betting company. Bet9ja is a betting company that gives sports lovers in Nigeria the opportunity to place bets on various games and stand a chance to win cash if the bet is successful.
The owner of Bet9ja is different from its CEO. The current CEO is Mr Ajao Ojuroye.
He is a real investor, having almost 100 percent stake in KC Gaming Networks, the parent holding company that owns Bet9ja and also being a club owner.
Bet9ja is the second most visited website in Nigeria coming behind Google in 2018.
As at 2017, Bet9ja signed a N200 million sponsorship deal with the Nigerian Football Federation to become sole sponsor of the Nigerian National League, Nigeria's second tier division for three years.
Bet9ja became the official sponsor of the popular reality television show, Big Brother Naija season 4 (Pepper dem).
It was made known that Soname had set aside a huge sum of $3 million for the production of the show for the main purpose of giving the Bet9ja brand more exposure across the continent.
Soname is now set to launch his airline, Value Jet in September with more plans ahead.
Here is everything you need to know about Kunle Soname from his biography to his personal life and net worth.
Early Life & Background
Kunle Sonami originally hails from Remo, Ogun State, Southwestern part of Nigeria.
He grew up in Lagos State where he had his secondary education at the Federal Government College. He obtained his first degree at Lagos State University (LASU).
Career, Businesses
Prior to his Sport betting site, Kunle Sonami was a politician. He was appointed Chairman of Ikosi-Isheri Kocal Council, Lagos State from October 2003 to October 2011.
He launched his Bet9ja gambling website after his tenure as Chairman of Isheri.
Bet9ja which was founded by Kunle Soname, was launched on September 10, 2013. It eventually turned out to be his breakthrough in the business sector.
He also introduced offline betting in Nigeria which wasn't widely practiced as at then.
However, most people who could not place bets online were required to visit one of the offline gaming centers to pick matches and bet on.
READ ALSO: Emeka Ihedioha Biography: Age, Family, Net Worth & Pictures
The Bet9ja company s involved in both online and offline betting. The online betting is simply for those who owns a smartphone or have access to the internet.
As A Club Owner
Kunle Soname became the first Nigerian to own a club in Europe. He bought Desportivo Feirense in 2015, which is two years after lauching Bet9ja.. Desportivo Feirense is a second division football club in Portugal.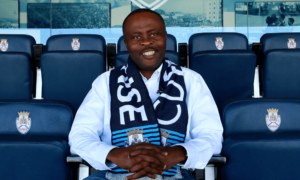 He also a proud owner of Remo FC, a club in the Nigerian Football League (NFL)..
Personal Life: Family, Wife & Children
Kunle Soname is happily married to his beautiful wife, Kemi Soname and their union is blessed weith a daughter named Erioluwa.
Net Worth
Kunle Soname is one of the most influential Nigerian businessman with an estimated net worth of over $100 million.
Most of his earnings are from Bet9ja, which typically operates uner the parent company, KC Gaming Networks Limited.
Soname has nearly 100 percent stake on the betting site at that means he gets to enjoy almost all the profits from the company.