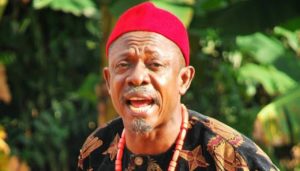 Nkem Owoh is a popular Nigerian comic actor known for his role in the movie "Osuofia in London".
Nkem was born on February 7, 1958 in Amadi Village, Udi Town, Enugu State.
He had his primary and secondary education in Nsukka, Enugu state and obtained a degree in Engineering at University of Ilorin.
Nkem began his acting career with television and film productions and got his breakthrough in acting with a role in the screen adaptation of Chinua Achebe's "Things Fall Apart".
Ever since he rose to fame, he has starred in other movies such as Fake Doctor, Spanner, Mr Trouble, America Visa, Akanchawa, The Barrister, Johnbull & Rosekate and of course the blockbuster movie "Ghana Must Go".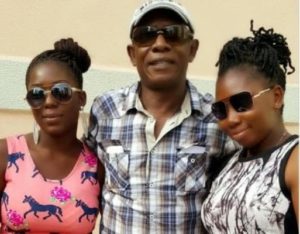 Aside acting, Nkem is Owoh is also a recording artist and performed the song "I go chop your dollar". He has other songs to his name such as Marry Me, Susana, This Life and Akalaka.
Nkem got married to his lovely wife, Ngozi Nkem Owoh in 1998 and their union is blessed with two daughters.
Nkem has got numeorus awards such as Best Actor in a lead role at the Africa Movie Academy Awards.
Nkem Owh is on of the most influential Nigerian comic actor with an estimated net worth of $3.9 million dollars.