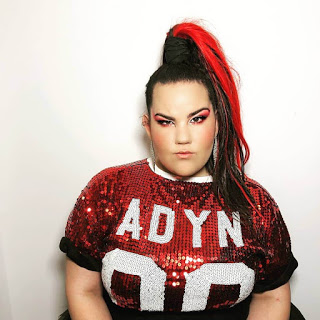 Netta Barzilai who is simply knwon as Netta is an Israeli singer and looping artist born on January 22, 1993.

Netta who is born in Hod Hasharan, Israel, originally hails from Georgia and has also spent four years in Nigeria before she moved back to Israel.
She bacame popular with the song "Toy" after merging winner at the 2018 Eurovision song contest.
prior to winning the contest, she had performed songs like Gangnam style by Psy and Tik Tok by Kesha.
The toy lyrics was highly captivating and the video had recived more than 9 million views on youtube.
Social Media Profile
Instagram @nettabarzi
Twitter @NettaBarzalai