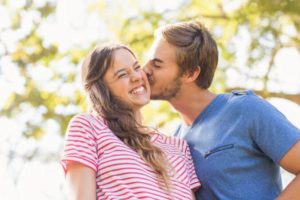 One of the ways in adding spice to your relationship is giving your loved ones a special name and doing away with that boring name.
A special romantic name could go a long way in adding flavor to a relationship and as well creates more space for love.
There are several romantic names to call your boyfriend, sweet names to call your girlfriend, your husband and so on. You can choose romantic nicknames based on their physical features, abilities, gestures, personality, interests and hobbies.
Here, we bring you more than 100 Romantic names which are listed below.
Adorable
Amazing
Baby
Baby Angel
Baby Face
Baby Boo
Bambi
Baby Cakes
Baby Love
Baby Girl
Babylicious
Bae
Bekee
Beautiful
Big Guy
Big Daddy
Blings
Boo-Boo
Bubbie
Bright Eyes
Brown Sugar
Bumba
Bubbles
Bunny
Blossom
Canoodle
Champ
Care Bear
Cherry Pie
Cherish
Chocolate
Choco
Choclin
Chucky
Cookie
Cool Breeze
Cuddle Bear
Cuddle Bug
Cuddle Cakes
Cuddlie
Cupid
Cutie Pie
Darling
Daisy
Darlington
Diamond
Dearest
Dearest One
Dearheart
Dewdrop
Diva
Dimples
Drizzle
Doll Face
Doodle Bug
Doodles
Dove
Dough
Dreamlover
Eyecandy
Flaming
Flower
Fruit Cakes
Fruity pulp
Fuzzy
Foxy
Gem
Golden
Goose
Goofy
Gorgeous
Gigi
Handsome
Heart Throb
Honey
Honey Bear
Honey Bae
Honey Bunch
Honey Bunny
Honey Lamb
Honey Lips
Honey Love
Honey Pie
Honey Boo
Hot Mama
Hottie
Jello
Jingle
Kit Kat
Kitten
Kido
Lampie
Little Mama
Little Kinky
Lollipop
Lollipie
Lucky Charm
Lovie
Love Angel
Love Bear
Love Bug
Love Heart
Lovebird
Loveable
READ ALSO: 8 Evergreen Christmas Songs You Should Know
Papi
Pookie
Precious
Precious Angel
Pretty Lady
Prince
Prince Charming
Princess
Pumpkin
Sexy Pie
Snookie
Snow Pea
Snow Bear
Sparkles
Springle
Starshine
Starboy
Sugar
Sugar Babe
Sugar Bear
Sugar Cookie
Sugar Lips
Sugar Mama
Sugar Pie
Sunshine
Sunsilk
Superman
Supergirl
Sweet Pulp
Sweey Baby
Sweet Cheeks
Sweet Lover
Sweet Peach
Sweetheart
Sweetie
Sweetie Pie
Sweetkins
Sweetness
Sweets
Sleek
Twinkles
Teddy
Teddy Bear
Teardop
Temptress
Treasure
Tulip
Twinkle star
Lovey Dovey
Lovie
Mami
Mistress
Mamacita
My Angel
My Beloved
My King
My Queen
Jasmine
White Lily