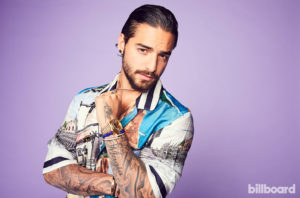 Juan Luis Londono Aries popularly known as Maluma is an award winning Colombian singer and songwriter born on January 28, 1994.
Maluma was born and bred in Medellin, where he had developed interest in music at a very tender age.
He is a versatile singer with musical genres of Reggaeton, Latin trap and latinn pop.
He started recording songs at age 16 but came through professionally with his debut album "Magia" in 2012.
Maluma came to limelight with his 2015 "Pretty Boy, Dirty Boy" album which led to collaborations with top artistes across the globe such as Shakira, Thalia, Ricky Martin.
He has several top charting singles including "Corazon", "Borro Cassette" and "El Perdedor".
READ ALSO: Odette Annable Biography: Age, Movies & TV Shows, Net Worth, Pictures
He has worked with numerous international artists including Shakira, Madonna and XXXTentacion.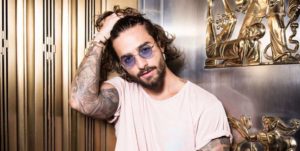 Here are other interesting tings you probably don't know about him.
His stage name "Maluma" was created by combining the first two letters of Marlli (mom), Luis (father) and Manuela (Sister).
He sings in Spanish and Portuguese on the song "Corazon".
Maluma gained fame at a very early age.
He has a height of 5ft 9in.
He is signed by Sony Music Entertainment.
His father's name is Luis Fernando Londono, mother's name is Marlli Arias and his Sister's name is Manuela Londono Arias
His favorite color(s) are Red and Blue and his favorite musical instrument is the Guitar
He has 7 albums to his credit which include; F.A.M.E (2018), Pretty Boy, Dirty Boy (2015), Magia (2012), PB.DB the Mixtape (2015), E Fada – O Filme (2016), 11:11 (2019) and S Theory (2019).
He has won numerous awards such as Latin Grammy Award and Latin American Music Awards.
Maluma is one of the most influential Colombian singer with an estimated net worth of $12 million
Songs
HP
Creeme
Amigos Con Dere
Mala Mia
Bella
Felices Los 4
Corazon
Clandestino
Cuatro Babys
GPS
Sin Contrato
Borro Cassette
Vivir Bailando
Marinero
EL Perdedor
Carnaval
La Temperatura
La Curiosidad
Un Polvo
Chantaje
Medellin
El Tiki
Vitamina
Addicted
Hangover
Cuenta al Saldo
Ojos Que No Ven
Social Media Profile
Twitter @maluma
Instagram @maluma