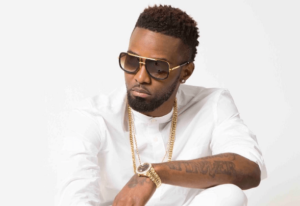 Konshens whose real name is Garfield Spence, is a popular Jamaican dance-hall singer and record producer born on January 11, 1985.
Konshens is originally from Kingston, Jamaica. He is a versatile recording artist with musical genres of Dance-hall and Soca.
He was formerly a member of the duo SoJah alongside his brother Delus before he went on a solo career.
Konshens have numerous hit songs such as; Winner, Rasta Imposter, This Means Money, Good Girl Gone Bad, Gal Dem Talk, Reeleast Song, Represent and so on.
His 2005 single "Pon Di Corner" became a hit in Japan of which gave rise to his long tour of the country and a Japan only album release.
Konshens also have a large fan base in Trinidad and Tobago, Guyana and Europe where his single "Gal Dem Talk" also became a major hit.
Spence first album, Real Talk, was released in 2010 by the Japanese label, Koyashi while his second album was announced to be released in Jamaica on Tad Dawkins Tad's international label.
However, the talented singer also launched his own Subkonshus label in 2010 where he worked with new cats including his brother Delus.
He eventually released his second album titled "Mental Maintenance" in 2012.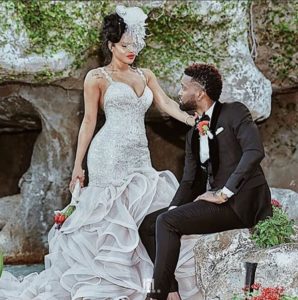 Konshens got married to his wife, Layota Wright in November 2017 in Miami, Florida.
Konshens also became a brand ambassador for Pepsi in March 2014.
Konshens is one of the most talented Jamaican dance-hall singer with an estimated net worth of $2.2 million.
Konshens Songs
Bruk Off Yuh Back
Privado
Simple Blessings
Hard Drive
Gal A Bubble
Gal Tan Up
Big Belly
Show Yourself
So Mi Tan
Raster Imposter
Simple Song
This Means Money
Turn Up
I'm Coming
We a Hustle
Social Media Profile
Instagram @Konshens
Twitter @konshens