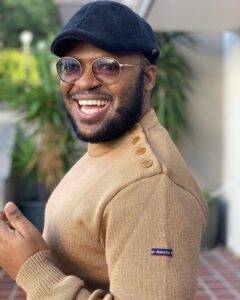 Khaya is a South African author, speaker, blogger and a retired YouTuber born in 1990. He is the Best selling author of "Things Really do Happen To Me" and To Quote Myself.
Khaya Dlanga Profile
Date of Birth: April 16, 1990
Nationality: South African
Occupation: Author, Blogger
Twitter: @khayadlanga
Instagram: @khayadlanga
Net Worth: Not Estimated
Career
Khaya Dlanga was a Senior Communications Manager of Creative Rxcellence and Digital at Coca-Cola South Africa for six years. He was behind the Share a Coke campaign which started in Australia but was popularized by South Africa so much that the work Khaya created for South Africa ended up being quoted by 94 countries.
Khaya has been recognized with more than 40 advertising awards, including many Loeries Grand Prix and multiple gold awards which include a Gold Loerie for Marketing effectiveness, two gold cannes lion, aBlack Eagle and honorary membership in the University of the Witwatersrand Chapter's Golden Key Award.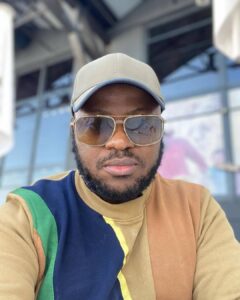 Khaya was named in Jeremy Maggs's book, Annual on Advertising, Media and Marketing as one of the "100 most influential people in media" and 2009 Financial Mail's "Ad Focus New Broom of the Year".
He was a frequent writer for the Cape Times and the Mail & Guardian online, News24 online.
He is the author of the book "In My Arrogant Opinion". He published his second book "To Quote Myself" in 2015 and his latest book "These Things Really do happen to me" in September 2018.
He is now on the Exco of rain and is Chief Marketing Officer at the company, South Africa's unlimited data network.
Personal Life
Khaya Dlanga had penned down a lovely message to his girlfriend Nokukhanya Khanyile on her birthday.
He lost his brother in March 2020 and had expressed his pain in a tweet.
"My dear brother, Nganga, whom I loved very much is no longer with us. I never imagined this day would come," he wrote.