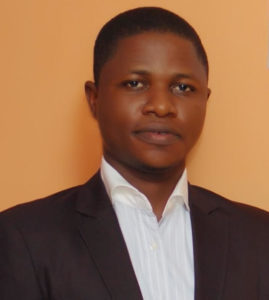 Jide Ogunsanya is a professional Nigerian blogger, digital marketer, web designer and entrepreneur born on April 14.
He is popularly known as the founder of the technology blog Ogbonge blog where he shares tutorials on blogging, social media and money making.
Jide Ogunsanya is creative, talented and has passion for making things happen with the use of technology. He has been able to carve a niche for himself as one of the top tech blogger in Nigeria. Here are the 10 other things you probably don't know about him.
1. Jide studied Microbiology at Olabisi Onabanjo University, Ogun state.
2. He did a six months course in Java programming at NIIT, Onitsha during his National Youth Service.
3. He makes money from Google adsense, third party advert and other services such as Facebook advertising, website design and Seo optimization.
4. He founded his blog Ogbonge in 2008 where he shared his knowledge on tech-related issues.
5. He did his National Youth Service in 2009.
6. He has a popular facebook group "Bloggers lab" where bloggers connect and share ideas.
7. Jide is good at writing Seo friendly post and leveraging the power of social media networks such as Facebook, Twitter, Google+, Linkedin and Pinterest.
8. Asides Ogbonge blog, Jide also owns other blogs such as nairaforsms and mobilitaria.
9. Jide has won numerous awards such as Best science and tech blog for Ogbonge blog at 2011 Nigerian Blog Awards, Best tutorial blog at 2012 Nigerian blog awards, Best online media and technology at 2013 OYAA Awards.
10. Jide Ogunsanya is one of the most influential technology blogger with an estimated net worth of $800,000 USD.
Social Media Profile
Twitter @jidetheblogger
Facebook: Jide Ogunsanya
You can also contact Jide with Email – [email protected], Phone number – +234 706 291 8898