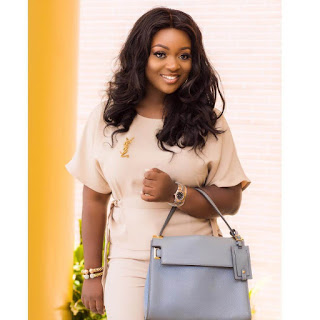 Jackie Agyemang Appiah is one of the beautiful face in both Ghollywood and Nollywood industry who rose to prominence with his amazing role in movies such as "The perfect picture" and
"Mummy's daughter".
She has won the heart of many Ghanaians and Nigerians alike by being true to herself.
Here are the 10 interesting facts about her:
1. She was born on December 5, 1983 in Toronto Canada where she also stayed for good ten years.
2. Her father is Kwabena Appiah, the younger of the famous lawyer in Kumasi, late Joe Appiah.
3. She is the last of five children.
4. She moved to Ghana at the age of 10.
5. Jackie professional career began when she was invited to perform in "Things we do for love" by Edward Seddon.
See picture of Jackie Appiah and her mystery twin sister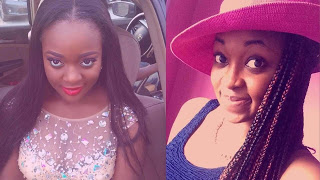 6. She has acted in sveral nollywood movies such as "Black soul" and "Bitter Blessing" starring alongside Ramsey Noah.
7. She has won sevral awards including; Best international actress award, Best actress leading Role and so on.
8. She has also graced the cover of many magazines and Billboards.
9. She got married to Peter Agyemang in 2005 and both have a son, Damien before they finally divorced three years later.
10. She has a little sister who have a striking resemblance with her and left everyone she's her twin sister.
Social Media Profile
Instagram: @jackieappiah